AGGRESSIVE

premieres their immersive documentary experience,

MURALS

, at

Cannes Film Festival
02 August 2023
Written by
LBB, AGGRESSIVE
Combining Unreal Engine and 3D scanning technologies, 'MURALS' confronts viewers with the reality of the war while honouring perseverance through the destruction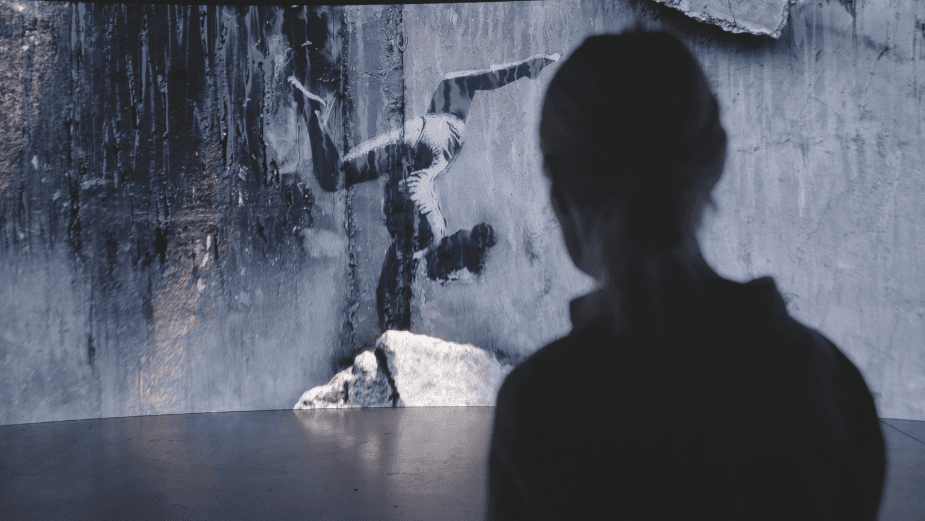 Director duo Aggressive, virtual production studio ATM Virtual, PixelRace, and Ukrainian 3D artist Artem Ivanenko are premiering their immersive documentary experience, 'MURALS' at Cannes Film Festival tomorrow (May 18th).
Shown on LED True Performance screens, 'MURALS' places CG scans of Banksy murals upon devastated homes and architectural sites around Ukraine. Through the combined use of light, sound, innovative 3D scanning technologies, and Unreal Engine, these virtual shattered walls tell the stories of lives lost. The images of Banksy's artwork – which he painted on destroyed buildings during a trip to Ukraine in November 2022 – highlight how everyday life perseveres in the face of destruction, and that one day, life will blossom from the ruins again.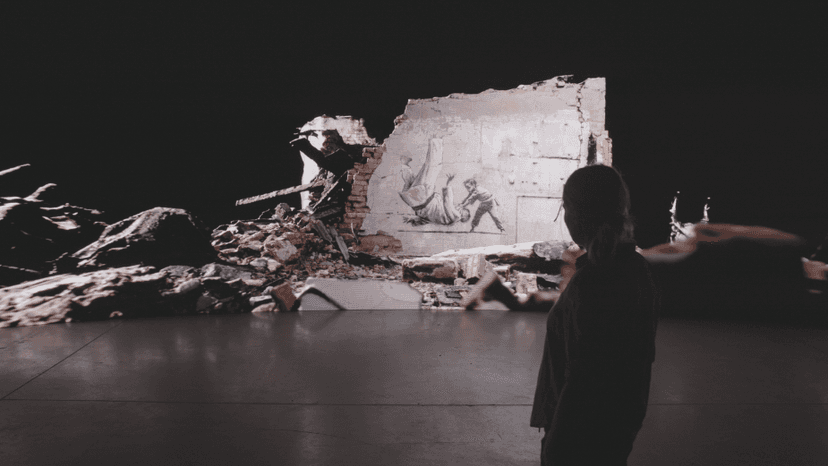 The project marks a non-profit collaboration between a number of international vendors and colleagues and was directed by Aggressive's Alex Topaller and Dan Shapiro.
The project was initiated by Ukrainian 3D artist Artem Ivanenko, who returned to his town of Irpin after it was hit during the Russian invasion, and scanned what remained, merging multiple methods for higher fidelity representations. The detailed models are intended as scientific, educational evidence of Russia's crimes, confronting viewers with the reality of the conflict. 
Spain's Tigrelab handled art direction and CG/Unreal animation, while virtual production was done by Maciej Żemojcin at Pixel Race. The experience was produced by Radosława Bardes at Poland's ATM Virtual and Ukraine's Mriya Production, with the backing of Ukraine's Ministry of Culture.
The music was composed by Ukrainian composer and pianist Egor Grushin, and the sound design was by Bartosz Putkiewicz. Additional support was provided by True Performance LED, We Play, El Designs, LGL-IPLaw, Disguise, Studio 727, NAMovie and L-Acoustics.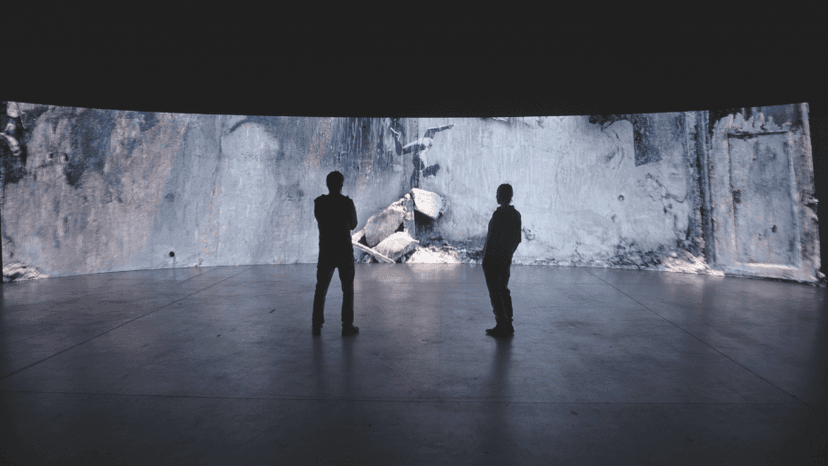 'MURALS' will premiere at the Marché du Film during this year's Cannes Film Festival, and will be showcased from 18-24 May in the Palais du Festival Cannes. 
Alex Topaller, co-owner of Aggressive, comments: "This project is our letter to today's generation of Ukrainians: to our friends and colleagues, to the people whose bombed out houses we scanned for this project, to the heroes who are in the trenches at this very moment. We know that if the killers strangle Ukrainian freedom, the entire world as we know it — built on principles of freedom and dignity — will be gone."
'MURALS' received financial support from the Polish - Ukrainian Film Initiatives Operational Program, launched in April 2022 by the Polish Film Institute. The initiative was one of the first of its kind in Europe and is solely dedicated to the cooperation between Polish and Ukrainian filmmakers.