The Essential List:


BEATRICE

Pegard
24 August 2023
Written by
LBB Online
Beatrice is prone to kleptomania in hotels, once had a pet rescue frog & could rustle you up a mean salad Nicoise.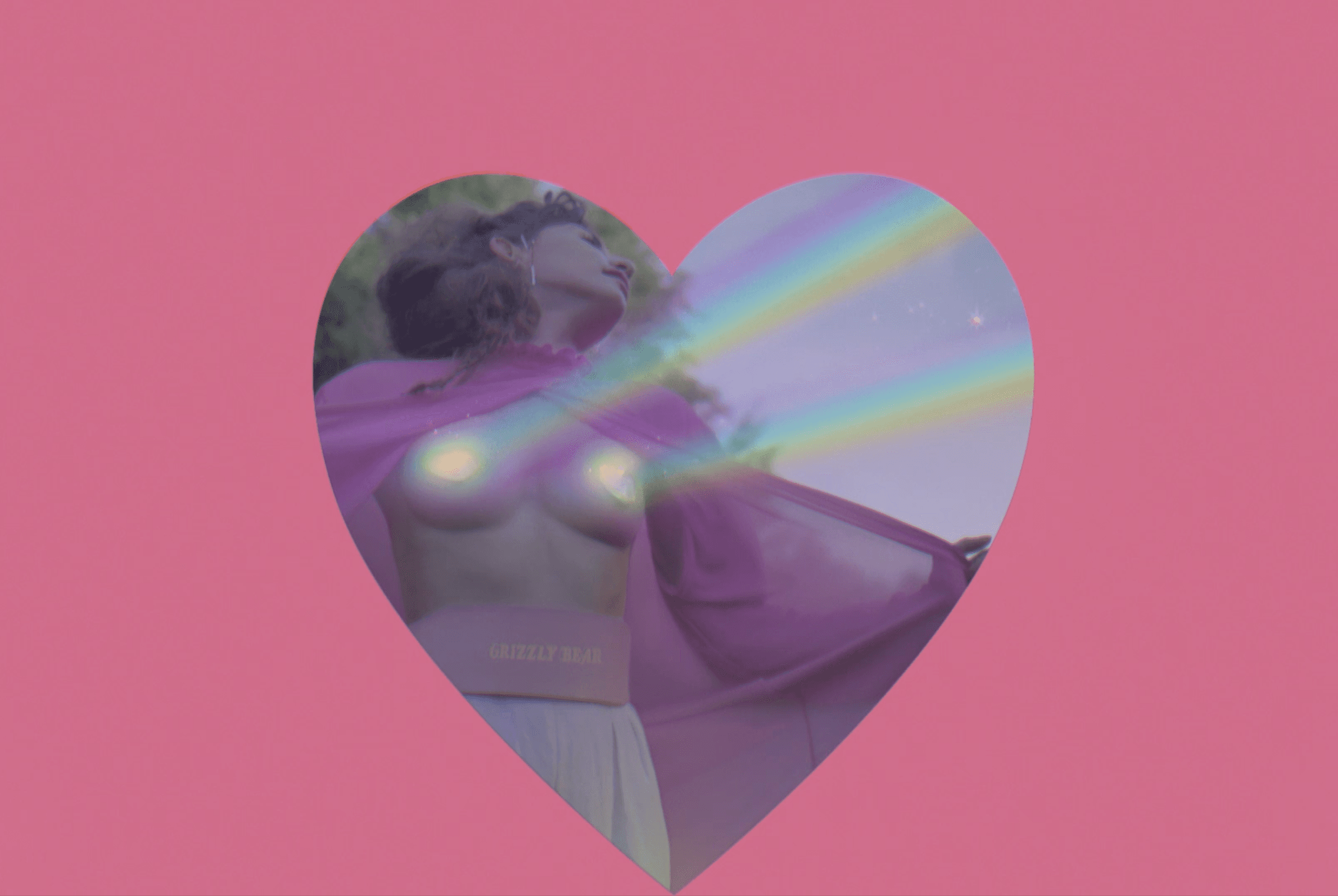 French-Australian writer and director Beatrice Pegard has imbibed a healthy balanced diet of cultures since she was born in the French Riviera city state of Monaco. She studied writing at Harvard and trained at the Atlantic Theatre Company Acting School in New York before heading down under to the Sydney Film School, where she found her vocation as a director. She's a ferocious eco-warrior too. Armed with an MA and a PhD in Political and Environmental Sciences, she applies sustainability to all her filmmaking endeavours.
Beatrice's films are wild and often avant-garde. If you haven't seen her Grizzly Bear music video featuring "bare bums and rainbow boobs" you should make that a priority right now. Likewise her trippy surfer adventure with Parcels.
We knew she'd have a great Essential List to share and we weren't disappointed when she sent this in. Check it out so you can steal her great tastes.
Lifestyle
Place of birth: Monaco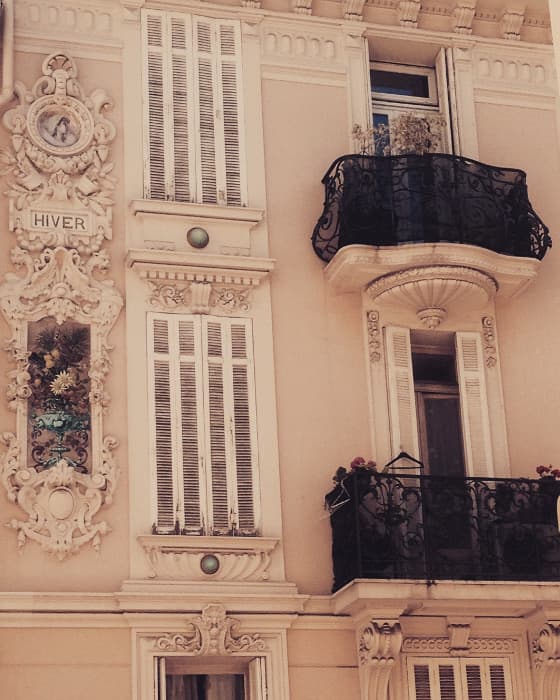 Hometown: I've moved so many times in my life that the only thing I can answer is Paris, for now
Staycation: Sydney or South of France
Vacation: Byron Bay, Yamba, Cunjurong Point, Ojai (if you're into that hot springs naked in a full moon kind of thing), the Catskills, Costa Rica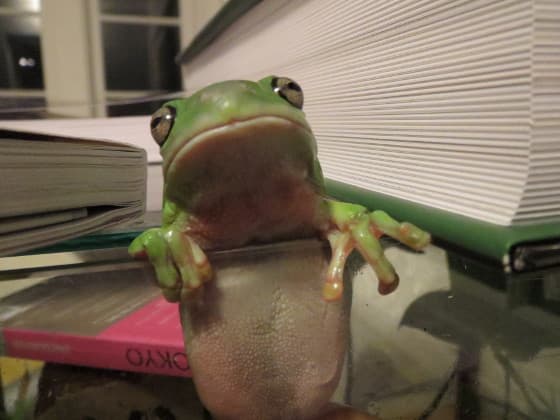 Pet: I used to have a rescue green tree frog called Steve, but Steve is no longer with us…In Paris I often catsit a depressive 15 year old cat who sits weird but is pretty funny
Place of work: La Pac, my studio when I need to hide
Place of workout: Ashtanga Yoga Paris, surfing and ocean swimming. But nothing beats swimming at Icebergs if you're in Bondi
Side project: I started a sustainable film production / green consulting company called Alt-F in Sydney back in 2012. It was a bit dormant for a few years but I'm now more than ever committed to shooting green
Mode of transport: I walk the line
Bonus Travel Essential: I have a collection of slippers I've stolen from nice hotels that I like to wear at airports
Culture
Artist: Gemma Smith, Tara Marynowsky, Karine Rougier, Taryn Simon, Olafur Eliason, Mel O'Callaghan, Ernesto Neto, Vincent Lamouroux, Doug Aitken, Matthew Barney, Henry Darger, Etienne Bardelli, Sophie Calle, Tomas Saraceno, Pierre Auguste Cot, Matisse
Musician: Grizzly Bear, Billie Holiday, Nina Simone, Yo La Tengo, The Sea and Cake, Big Star, Seekae, Pond, Thee Oh Sees, Best Coast, Ty Segall, Kurt Vile, Talking Heads, The Avalanches, Sufjan Stevens, Eleanor Friedberger, Connan Mockasin, Pavement, Black Mountain, The Pink Mountaintops, Johnathan Wilson, Broadcast, Deerhunter, The War on Drugs, Health, Beach House, Os Mutantes, M. Ward, Surfer Blood, Metronomy, Future Islands (side note: I'd give my digits to any dude who can dance like Samuel Herring)
Commercials / music video director: Spike Jonze, Michel Gondry, Autumn de Wilde, Aoife McArdle, Daniel Wolfe
Film director: David Lynch, Jeff Nichols, Kelly Reichardt, Agnes Varda, Mike Mills, Denis Villeneuve, the Coen Brothers and screenwriter Charlie Kaufman
Photographer: Theo Gosselin, William Eggleston, Saul Leiter, Cindy Sherman, Gregory Crewdson, Hiroshi Sugimoto, Osamu Yokonami, Giuseppe Palmisano
Film: Dreams, Badlands, Wild at Heart, Being John Malkovich, Christine, Rosemary's Baby, Dune, Frances Ha, Adaptation, Midnight Special, Martha Marcy May Marlene, Solaris, Another Earth, Bridesmaids, Love Serenade, Gentlemen Broncos, The Year my Voice Broke, Picnic at Hanging Rock, Wendy and Lucy, Weekend, The Rules of the Game, Hausu, Eternal Sunshine of the Spotless Mind, Blue Valentine, Three Women, Vernon/Florida, A Ghost Story, Drowning by Numbers
Series: Twin Peaks, Cosmos, V (the 1980s one), The Office, The Handmaid's Tale, Glow, Broad City, Seinfeld, Atlanta, Maniac, Kidding
Commercial: Glen Luchford's Guccis, Levi's - Drugstore (Michel Gondry) Apple - Apocalypse, Old Spice - Mom Song (both Tom Kuntz), 3 - Sing it Kitty (Traktor), Kenzo Perfume (Spike Jonze), Toyota - Good Odds (Aoife Mcardle), Mini - The Faith of a Few (Daniel Wolfe)
Music Video: Foo Fighters - Everlong (Michel Gondry),Fatboy Slim - Praise You (Spike Jonze), Beastie Boys - Sabotage (Spike Jonze), Department of Eagles - No One Does It Like You (Patrick Daughters), Beach House - Wishes (Eric Wareheim)
Board Game: Does tarot count?
Book: Black Swans (Eve Babitz), Holidays on Ice (David Sedaris), It Chooses You (Miranda July), The Chronology of Water (Lydia Yukavitch), Robert Frost's Collected Poems, The Bell Jar (Sylvia Plath), Franny and Zooey (JD Salinger), All the Sad Young Literary Men (Keith Gessen), Language and Mind (Noam Chomsky), A Cyborg Manifesto (Donna Haraway), La vie devant soi (Romain Gary), The Weather Makers (Tim Flannery), Parable of the Sower (Octavia Butler), Owls do Cry (Janet Frame)
Graphic Novel: Riad Sattouf's The Arab of the Future
Podcast: This American Life (my favourite episodes are Music Lessons with Sarah Vowell and David Sedaris, and Sarah Vowell's story about Johnny Cash and June Carter Cash), Amy Goodman's Democracy Now, The Moth, Radiolab's episode Home is where your Dolphin Is
Newspaper (off or online): The Intercept, The Atlantic, The New Yorker, Le Monde
Magazine: Violet, Bad Day, Wilder, Russh, Puss Puss, The Gentlewoman, Beat, System, Jungle, Gather, Pasture
Bonus Culture Essential: Buckminster Fuller's work
Food and Drink
Breakfast: Poached egg and avocado on toast, but lately it's been more black coffee while putting my pants on before I head out the door.
Restaurant: Jidori (Dalston), Frankies 457 (Carroll Gardens), Sunday in Brooklyn (Williamsburg), Rucola (Boerum Hill), Uptown (Montmartre), Les Resistants (11th), Porch and Parlour (Bondi), Paco's Canteen (Culver City) Harvest (Newrybar)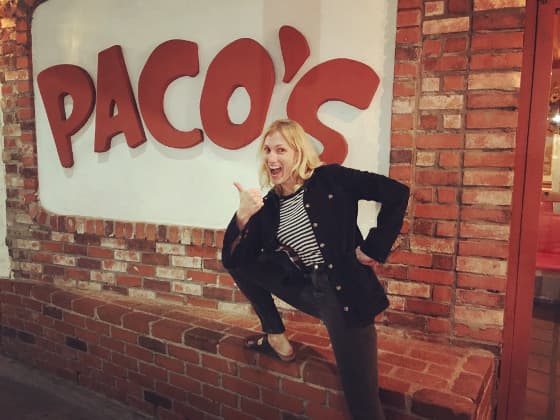 Cheap bite: I had the best sandwich of my life at Table on Ten in Bloomville
Working lunch: Anything that I can get my hands on before my blood sugar drops and I want to cry and kill someone. If it's a business/meeting thingy, then I love looking awkward eating Shiraishi or linguini
Favourite Dish: Fish tacos
Signature Dish: Cod brandade / Baccalà Mantecato, I also make a mean Nicoise
Snack: CHEESE
Guilty Pleasure: Homemade cinnamon rolls or Jidori's ginger ice cream, miso caramel, sweet potato crisps and black sesame seeds
Bar: Pacific Hotel Yamba, Hotel Amour, Bar Stella, Decibel, Maison Premiere, Baby's All Right
Booze: Beer / Primitivo
Not Booze: Mango smoothies
Bonus Food: Two mango smoothies in a row
Bonus Beverage: This whiskey/sage based cocktail from Rucola called The New Rider
Kit
Phone: some iPhone that's not super new but not super old either
Computer: some MacBook pro that's not super new but not super old either
TV: Nope
Headphones: I've lost so many that I now buy crappy airport ones but if someone's reading this and wanting to gift me some Bang & Olufsen I'm ok with that
Camera: I shoot photos on my iPhone (sorry!) but when on vacation I take a Polaroid Spirit 600 and a super old 35mm. Although I dream of owning a Contax T3 and a Mamiya RZ67. For moving image, I rent what I need for shoots. I love experimenting with super 16mm but when I can't I think the Alexa Mini is wonderful
Soundsystem: Tivoli
Pen/pencil: Staedtler pigment liner 0.05.
Where you document an idea: Voice notes, Evernote, notebooks
Casual Clothing: Jeans, Kamm pants, No.6, outdoor gear and vintage
Smart Clothing: The same but ironedHaving said that [stylists] Sharon Long and Maud Dupuy pulled out my ultimate dream outfits with their take on "young Jane Goodall", the '"Not Bride" and Pierrot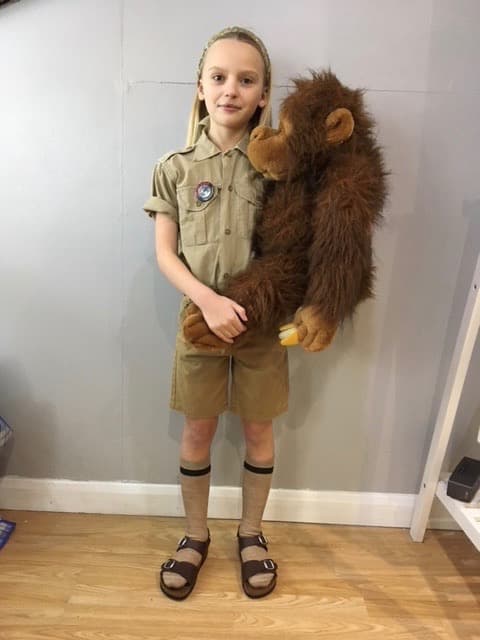 Footwear: Birkenstocks, Beatrice Valenzuela or Anne Thomas
App: Artemis, Helios
Website: Criterion's Top Ten lists
Work program: CS6 and Pages
Digital work tool: Long live Final Draft
Analogue work tool: Long live old notebooks
Morning grooming/makeup essential: My morning routine consists of brushing my hair and my teeth. I don't wear makeup but if I have to I'll put RMS lippy on.
Bonus Kit Essential: Socks and beanies
This article was first published by LBB Online on 22 November 2018.