A Conversation with Director


JAKOB

Marky
22 August 2023
Written by
Göteborgs-Posten
The Sweetshop's Jakob Marky recently sat down with Maria Domellöf-Wik from the Swedish newspaper, Göteborgs-Posten to discuss his experiences as a commercial director and his latest short film Midas, set to compete at the 2019 Gothenburg Film Festival.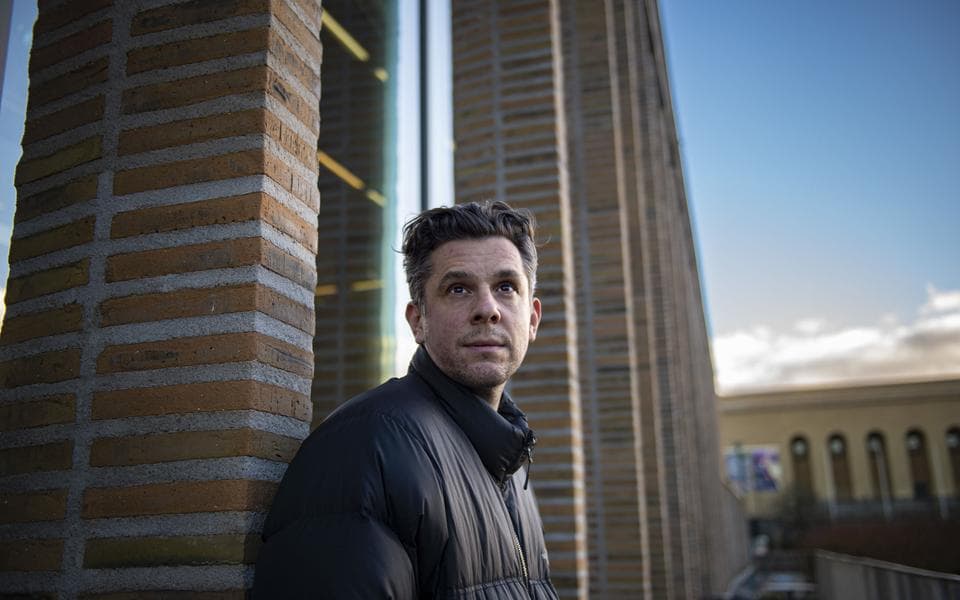 Sweden's best commercial director competes at Gothenburg Film Festival.
He has been named Sweden and Norway's best commercial director. Now Jakob Marky competes at the Gothenburg Film Festival with his short film, 'Midas', in which Johan Widerberg is seen in all five main roles.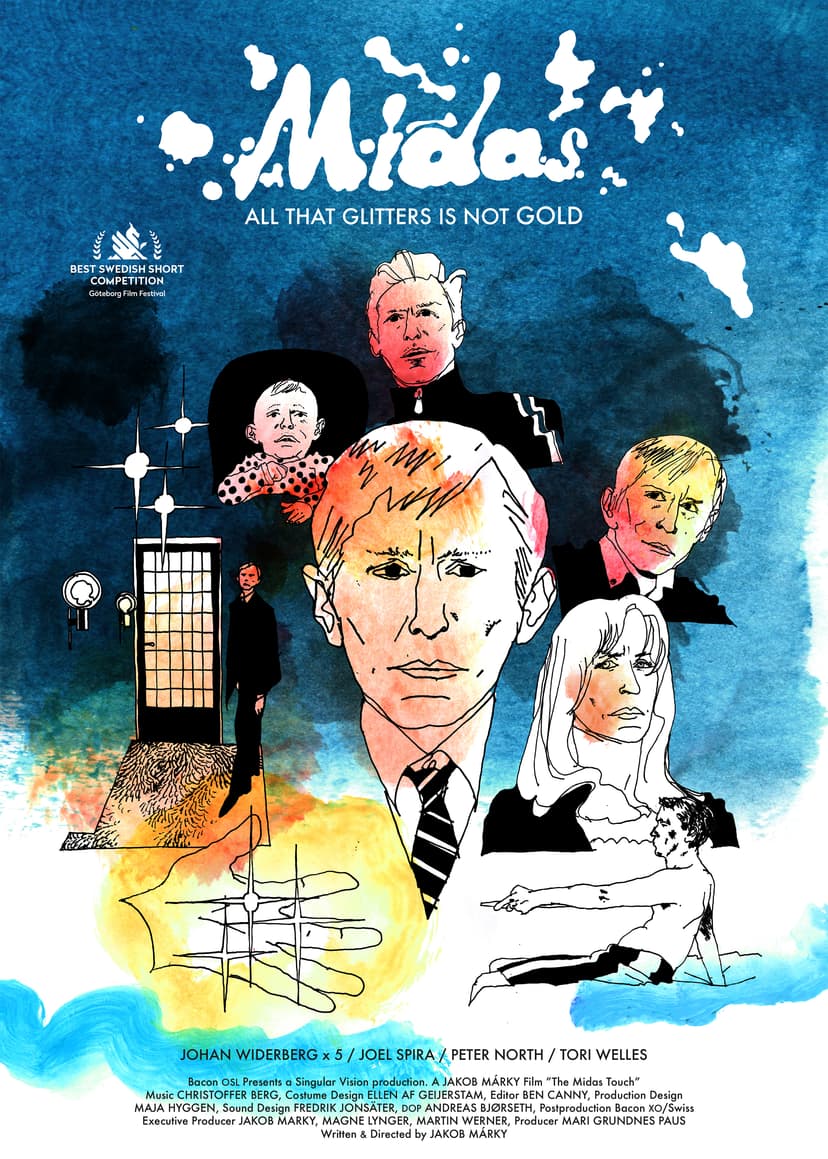 Jakob Marky, who was named the best commercial director in Sweden and Norway last autumn, is concerned about the current state of Swedish filmmaking – he's troubled by the prevailing trend towards naturalism.
"It's a long time since I saw a Swedish movie and thought 'wow, this is really something new'. The tone here is often so serious. Sure, we need to consider important topics; and film can be used as a powerful socio-political tool, but it shouldn't always be so serious and heavy," he says, as we sit at the city library café on a sunny December morning.

It all started with movies
"Sometimes we are missing a sense of imagination and playfulness. It comes as quite a surprise to delve into another – perhaps seemingly irrelevant – but actually very important, world of our own."
Together with his family, Jakob will spend Christmas with his parents. His mother, Ildiko Marky is a professor of pediatric oncology and cancer specialist, an author and translator. His father, Gunnar D Hansson is an acclaimed poet, and professor of Literary Science and Literary Design at Gothenburg University. Together, they have translated the works of Hungarian author Péter Esterházy, among many others, into Swedish.
"My mother, and also my sisters, are very interested in film. Admittedly, mum worked a lot when I was a child, but she often took time out and rented movies with us – sometimes we'd watch five or six one after the other," Jakob remembers.
"It could be 'Star Wars', 'Indiana Jones' or some goofy movie like Eddie Murphy's 'The Golden Child'," – these are what founded Jakob's interest in moving image. The comic books he loved also played a role in his career choice – everything from 'Marvel' to the darker, dystopian 'Watchmen'.
"Both my parents write, but I think film is the perfect outlet for creative expression for someone like me, who is a little too restless for writing."

A school like no other
Jakob describes himself as a 'late starter', who for a long time didn't know what he wanted to become. He worked in Norway, studied film and television sciences in Stockholm, then became an assistant editor at Strix, and even starred in the TV Series, 'Robinson'. Then he went to film school in Australia.
After returning home, where he worked as a production coordinator at SVT in Gothenburg, he was offered the chance to become Filip Nilsson's Assistant Director.
"It was seriously fun. Suddenly, I just knew that this was what I wanted to keep doing."
Since then, there has been no shortage of jobs for Jakob, and everything he knows about filmmaking, he has learned through working on commercials.
"I look at my friends who work only with feature films and feel their work isn't quite so varied. I myself have done well over 100 projects in different countries all over the world – some have had the energy to go the full distance, while others have never seen the light of day. But this has been the most incredible way for me to learn."
Is commercial work still considered inferior in the film industry?
"It seems clear that it's still somewhat of a 'black sheep'. Some rules, for example those brought in by the Swedish Theatre Association following the #metoo movement, only apply to those working on feature films. And when you are looking for money from the Swedish Film Institute, they prefer to look within their own sphere, it seems."
Changing the industry
"Although it is fantastic that brilliant filmmakers like Niki Lindworth von Bahr receive support, Sweden is of the highest world-class in terms of commercials as well," Jakob reasons.
"Right now, there is a sense of uniformity across Swedish films. I work a lot in Norway and over there they are better at being open and interested in filmmakers with unusual backgrounds. I think Ruben and Roy are really good but to compare them is a bit like Muhammed Ali meeting Muhammed Ali."
Jakob has been working across both commercials and feature films himself for some time now, and Gothenburg's film festival has shown his previous short films 'Seehof' (2010) and 'Fuga' (2014). Now 'Midas' has been selected for competition at the festival – it's an incredible drama in which Johan Widerberg plays all five roles: a husband and wife, their baby, their seven-year-old son and his wife's lover.
The idea, Jakob explains, is inspired by the feeling you get when you live in a relationship for a long time. "You can think, 'damn what a hopeless person I live with.' You think it's your partner you're tired of, but then you have to realise, that it's actually yourself."
"For the film to be showing at the Drakon in Gothenburg, where my mum and sister both have chairs with their names on, is both nerve-wracking and exciting. I can't emphasise enough how much fun it's going to be."
Age: 41 years old
Profession: Film Director and Screenwriter
Family: Wife and two sons, 11 and 7 years old
Background: Has worked at a chocolate shop, as a bartender and at a restaurant. Attended film school in Australia and is now a well-known name in international commercials. Has made films in his home country for Ikea and Nordea. 2019 saw him named Best Commercial Director at Sweden's Roygalens. He received the same honour at Norway's Gullbransonprisen. He was awarded the 2013 'Efter Bergman' prize for his short film, 'Fuga'.
Reads: 'Den stora skrivboken' by Ágota Kristóf.
Listens to: Jon Brion, whose fast-paced five-piece music is among many favourites, especially 'Eternal sunshine of the spotless mind'.
TV Series: In terms of big shows, 'Succession'. And then I'd love to fight the cause for LA Police Series 'The Shield'. I actually think it's better than 'Sopranos' or 'Breaking Bad'.
An unknown fact about me: I'm directing IFK Gothenburg's new commercial, which we're shooting in Gothenburg in January.
Currently: Competing in Startsladden in January at Gothenburg's film festival with the short film 'Midas'.
This article was first published in Swedish by Göteborgs-Posten on 30 December 2019.