How

MARK

Albiston Found His Calling
26 July 2023
Written by
Isaac Thackray
Anything except kittens. That's international award-winning director Mark Albiston's mantra.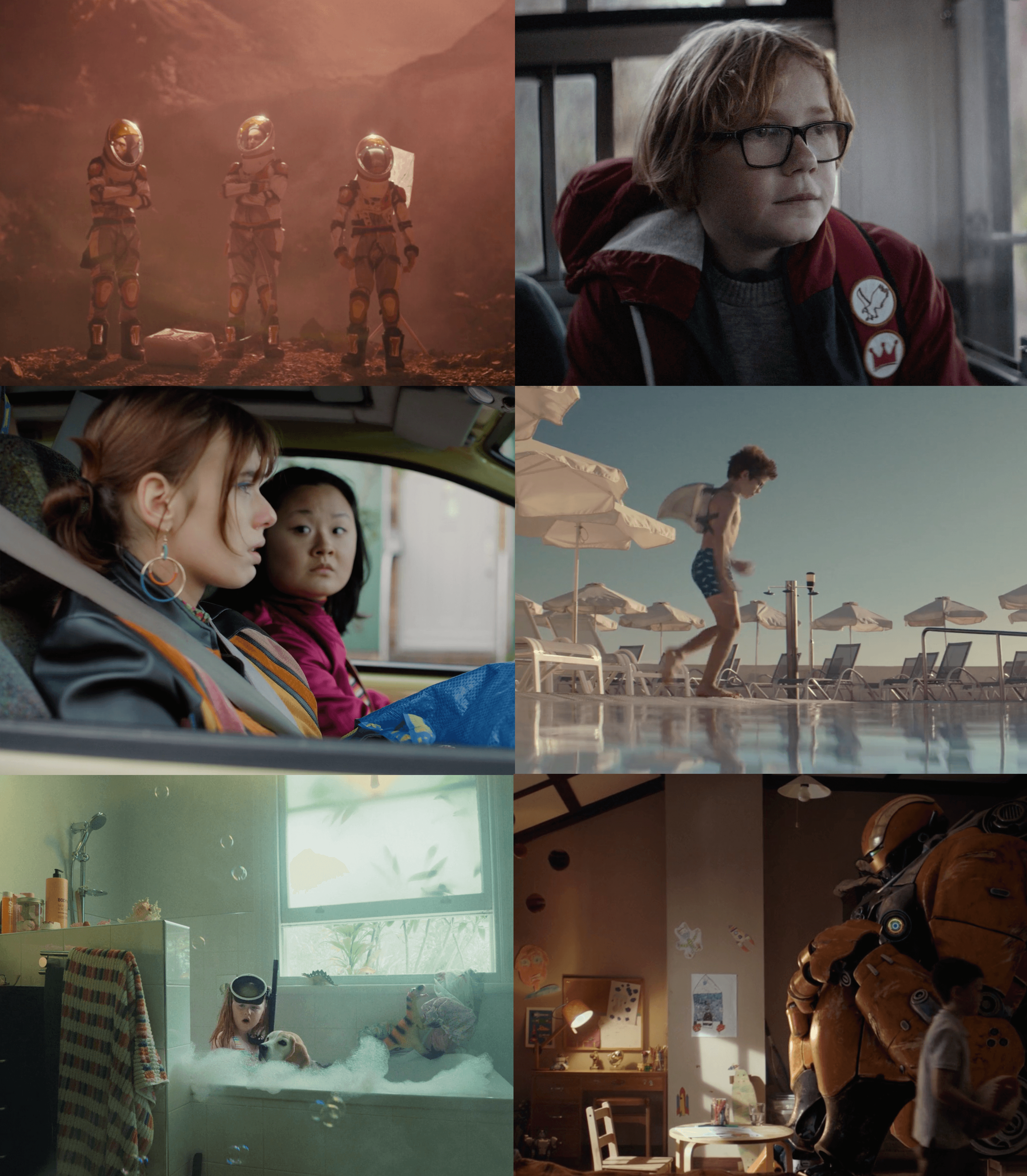 A master of character, emotion and authenticity, Mark Albiston bravely goes where other directors fear to tread, scouting original characters and letting them be free to reveal themselves in a way that produces film gold at almost every turn.
Leaning into themes of light and shade he experienced growing up, Mark's insightfulness gifts him with a rare ability to tell stories full of genuine charm and bare-boned candour. How does he get there? Well, it usually all starts with a cup of tea. 
This easiest and most universal of rituals is one he calls on time and again to break down barriers or warm up frosty talent. Just as it did the time he cast a bunch of staunch and competitive bingo players who had never met each other for an Australian TV commercial. Over a cuppa and a chat, with Mark's self-effacing charm playing conduit to great effect, the stories, laughter and tears flowed and suddenly everyone felt like family.  
He is also blessed with a tremendous affection for real characters from all walks of life, and the vision to see how their problems or unsuccessful behaviours can rub shoulders with their best attributes to produce absolutely compelling content. 
Take his recent Lipton Tea TV commercial, for example. At casting, a boy presented himself as a self-confessed geek. Mark decided to hero that virtue and bestowed the moniker 'Geek Lord' on the boy, complete with an honorary badge for him to wear inside his clothes during filming. The effect on the boy was transformational. He completely owned the role and turned in a performance that completely surpassed the expectations of everyone present. 
The sensitivity required to coax young talent into forgetting themselves to the point where they totally inhabit a character is almost a holy grail amongst directors, but it seems to just arrive naturally with Mark. He puts that down to the inner-child lens through which he views much of life. Plus, as our Geek Lord will attest, Mark will do whatever it takes to transcend awkwardness or nerves and find the hilarious and heroic beyond.
The results are invariably superb, as witnessed in his recent documentary, Billy and the Kids. It's an insightful look inside the Billy Graham boxing academies but brilliantly told from the gaze of the kids who train and change their lives there. An ingenious strategy that help the film earn selection for the NZ International Film Festival.
Or like his hilarious Toyota spot where three kids in spacesuits discuss how boring it is on Mars followed by a spontaneous and brilliant funny sneeze all over a helmet's glass visor. Then there's his award-winning short film Datsun, a cinematographic delight about a grieving teenage boy who steals his recently deceased father's car to take his best friend and little brother on a rollicking joy ride.
Not to mention Mark's Sundance Festival winning short film The Six Dollar Fifty Man, an endearing tale of a kid who in response to being bullied, reaches into his imagination and develops a superhero alter ego.
Or perhaps the memorable Thomas Cook - Shark Boy commercial where Mark simply let the leading kid bust out any dance moves, he liked to a mash-up of tracks, resulting in a kooky performance that viewers just fell in love with - and, weirdly, Mark suddenly being in hot demand for fashion shoots.
*****
It a rare to find an artistic talent whose style isn't informed in some way by their childhood, and Mark is no different. One of four children, he was raised in 1970s Kapiti by loving parents with a father who shot home movies on an old Super 8. Mark was captivated by the texture and style of the footage, and you can still see the character today in his trademark textural shot-on-film visual style.
For young Mark, imagination was huge. When not playing backyard cricket with mates or pulling off rascal pranks, he spent many a happy hour lost in the ever-fascinating theatre of his mind. But nothing lasts forever and soon the teenage years intervened. Life took on darker hues, and some of Mark's friends began to struggle with drugs, depression and, tragically, suicide. That time made a jolting impact on him, and he continues to explore its themes even now, notably in the writing of a feature film screenplay he currently has in development with Sweetshop and Green.
Breaking rules is another proclivity Mark developed as a boy when his hobbies included jumping off any roof in the neighbourhood that looked doable. These days it manifests as jumping into any project that excites him. Like the time he went to Antarctica for three months to shoot, edit and nearly lose a hand in 30 degrees below zero temperatures. Or when he and a colleague embarked on a road trip to capture staunch Kiwis living out in the back and beyond of Aotearoa. It was an outrageous and dangerous adventure with countless unforgettable moments, like when the helicopter they were shooting from suddenly dropped out of the sky (all onboard survived) and finding the film's main talent at home, stark naked.
 You would hardly believe it now, but there was a time when Mark wasn't especially keen on a career in film and TV. Fresh out of university with an arts degree in the bag, he decided to take a job in a remote timber yard. But fate had other ideas in the form of a flash flood. A TV news crew turned up to the yard and reporter Louis Sutherland got talking to Mark. He soon realised this guy's real calling lay closer to his current line of work than his. "Come with me, mate. You're never gonna make any money here," he said.
So, he did. And there began the career of Mark Albiston, Director. At first, it was tough getting even the smallest projects to fly.  But Mark's brilliance, sincerity and pure dedication propelled him past the hurdles and into the award-winning and internationally recognised position he enjoys now. He is a funny, sensitive director who feels deeply, loves his family and relishes every opportunity to explore the human capacity for imagination, honesty and individuality.
Mark believes great characters happen when the performance feels real and unscripted. That's what he strives for and that's what he delivers. Almost nothing is off-limits with Mark. But he now draws the line at kittens (he tried it but found you simply cannot direct them).
However, if the right script were to come along, you suspect he would cast the most unlikely kitten in the litter and have another crack, just to see.