Outlooks, Influences & Inspirations;
A Direct Line interview with


DERMOT

MALONE
21 August 2023
Written by
Luke Dunne for Film in Dublin
In 'Direct Line', Film In Dublin cuts to the chase, asking 20 questions of Ireland's directors to get a brief look into their outlooks, influences and inspirations.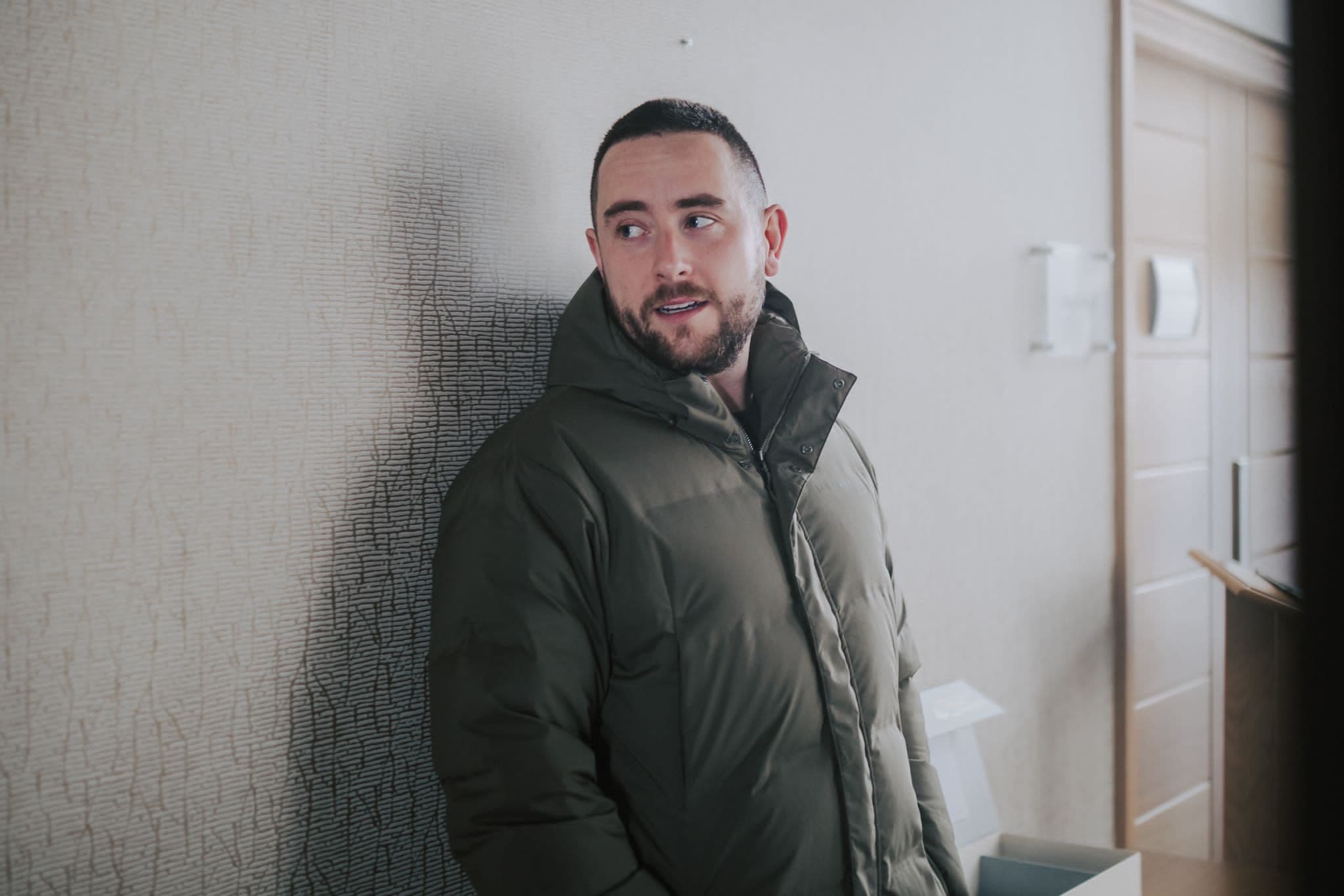 You may not be familiar with the name Dermot Malone, but chances are you've seen some of what the director has done in the last few years. A Dublin-based director of advertisements, in 2014 Dermot founded his own production company Banjoman Films and since then has progressed rapidly, from making free online content to online advertising, to the short film Runner Up which caught the eye of Lovin Dublin and Joe.ie among others, and lately to 'No More Nice Car', the widely seen and discussed Nissan advertisement about bullying, sibling bonds and young girls' empowerment. And about Micras of course.
The likes of Lenny Abrahamson have gone on from making acclaimed adverts to acclaimed feature films, so it will be interesting to watch how Dermot Malone and Banjoman Films continue to develop. In the meantime, Film In Dublin spoke to Dermot to get the Direct Line on the up and coming director.
What is the first movie you remember seeing?
I remember seeing The Lion King in the cinema with my dad. Bambi is also a possible first, though I can't remember.
Who is the first director whose name you recognised?
Steven Spielberg.
What film do you love that not enough people know about?
The Hunt by Thomas Vinterberg.
What was the moment you knew you wanted to be a filmmaker?
When I was mitching off class in 6th year to watch 3 or 4 movies in a row at Cineworld.
Did you study film (and if so, where?)
I did a Masters at Filmbase, Dublin.
What advice would you give to someone starting out as a director?
Don't try and imitate whoever is flavour of the month. Be yourself.
How much freedom do you have with the advertisements you've directed?
It varies massively depending on client. Sometimes there is huge freedom (Nissan), while others you might as well not be there… They are the commercials you generally bury.
Best part of your job?
Working with actors.
Least favourite part of your job?
Endless pre-production meetings.
Digital or film?
Digital (It's all I know).
Blockbusters or indies?
Both.
Netflix or cinema?
Cinema, of course.
What makes a film great for you?
A film that leaves you thinking about it for hours and days after you've seen it.
What is your favourite camera to shoot on?
Arri Alexa.
What kind of project is your dream to work on?
Big studio film. My own adaption of 'The Odyssey' with the magic manifesting similar to how it does in Pan's Labyrinth.
What is the biggest challenge directing in Ireland today?
The talented competition.
What is the biggest change you see coming to film in the next few years?
Hopefully a resurgence of great stories, rather than a lot of the misery porn and explosions we see today.
What aspect of filmmaking do you admire the most?
I admire great directors.
What has been the project you've been proudest of so far in your career?
Nissan – No More Nice Car.