Meet the director behind Adidas Golf 'Impossible is Nothing' film,

JARED

Daperis
13 August 2023
Written by
Campaign
Growing up Jared Daperis loved soccer but it was the camera that loved him back. Here's his richly cinematic journey.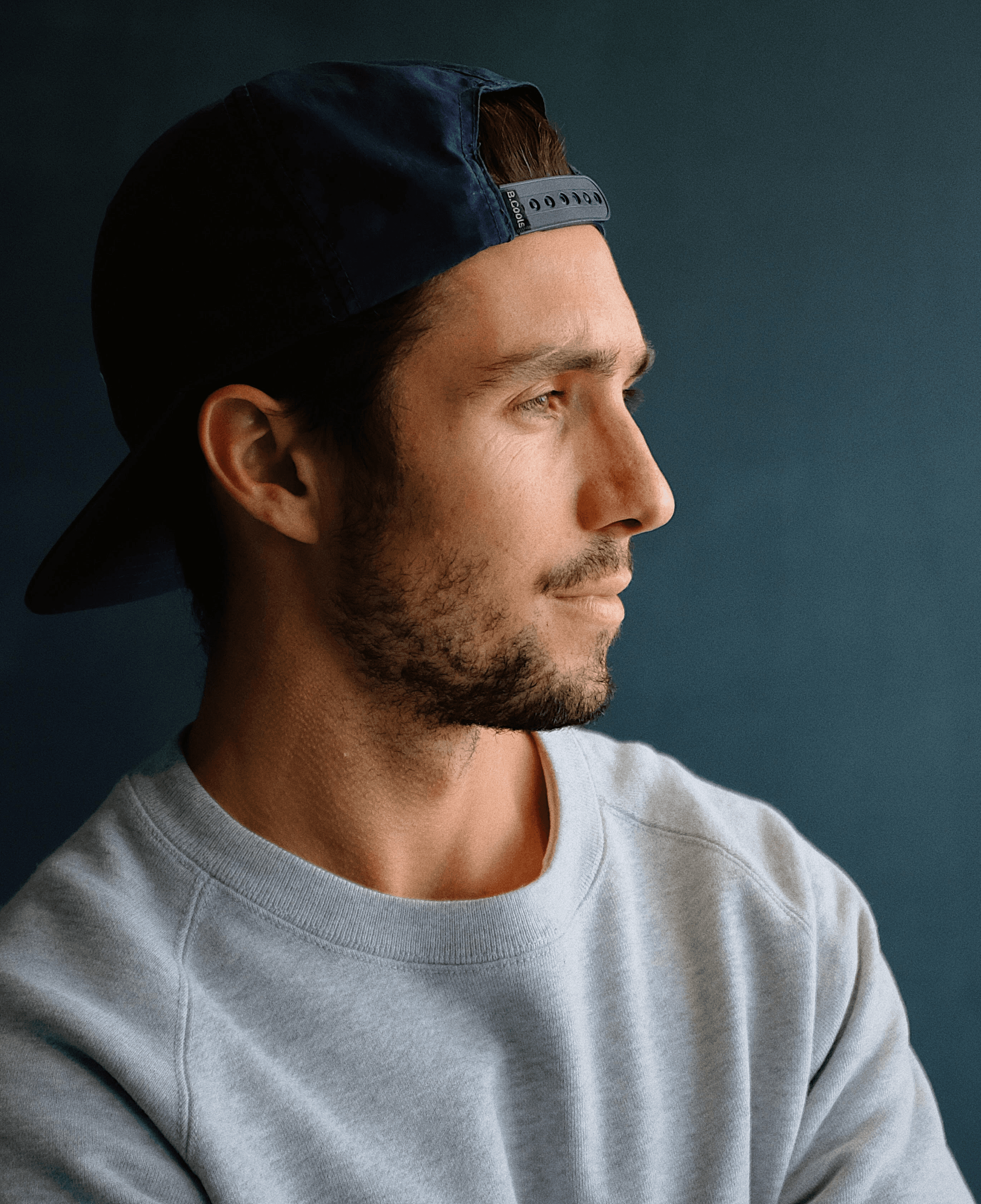 How did you end up being a creative?
As a young kid I found myself in front of the camera acting in TV series' and films, which continued into my teens. My parents weren't involved at all in the industry, nor were they necessarily pushing me to do it, quite the opposite probably. It happened quite fortuitously and I think it was pretty clear how much fun I was having, so they supported it. Being on film sets as a kid was such an incredible environment to grow up in and it very much felt and still feels like my comfort zone.
The acting part of it was not necessarily what excited me most. In fact, I very quickly became obsessed with the camera and knew from really early on, (maybe at 12 or 13) that I wanted to either direct or become a cinematographer—at that age, I wasn't really sure of the distinction. But as you can imagine a camera dolly to a12-year-oldd is like a theme park ride really.
Once I finished high school, I moved to New York to study and built a really solid foundation of writing, directing performance and storytelling. After a couple of years, I decided to move to Sydney, Australia to continue training—this time with a more acute focus on cinematography. Visual storytelling was very quickly becoming my film language even though I knew I definitely wanted to be a director. A year of pure cinematography studies really helped me understand light, the technicalities of the camera, lens choices as well as analogue film, and really just be able to communicate and articulate ideas better with my cinematographer which was the goal. After a few years of freelancing and hustling making music videos and art films, I've so fortunately found myself at Sweetshop pursuing a commercial filmmaking career.
What's your favourite piece of work in your portfolio?
That's actually difficult, because I'd love to make all of them again! Ha, I'm not sure I'm ever completely satisfied. But I'm proud of Adidas Golf 'Impossible Is Nothing'.
I'm proud of its authenticity—the feeling we've created and its poetic rhythm. Golf is such miscellaneous athleticism. It's not fast paced or visually impressive in its movement like other sports. It's also a glaringly individual pursuit. So we really challenged ourselves to make a sports film that didn't feel like a sports film at all. It did not rely on a flourishing edit or rousing energetic music, but allowed our audience to observe and admire the dedication and persistence of these incredibly committed athletes.
What's your favourite piece of work created by someone else?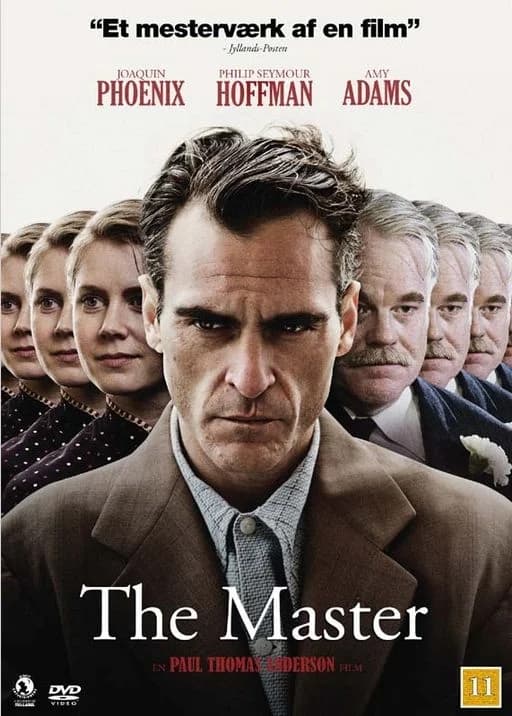 I mean, I'd love to be sitting here and knowing I'd made the film, 'The Master' by Paul Thomas Anderson. I wonder if he'd feel like he'd want to make it again… somehow I think not. It's pretty close to perfect.
What career did you think you'd have when you were a kid?
Up until I was probably 13, I was determined to become a football (soccer) player. I was obsessed. My late dad played professionally and coached at a high level, so it was definitely in the blood, and I used to look up to him so much.
Share a childhood memory which still makes you nostalgic.
My earliest memory as a kid was getting up at 4am with my dad and my brother to watch the France' 98 World Cup. I still get up at all hours of the night to watch live sport. Even though these days you can easily stream it on delay or record something, there's something beautiful and nostalgic about it.
What advice would you give to 10-year-old you, if you could?
You suck at football. Find another sport!
What really motivates you?
An idea. A good idea. When I really think about it, nothing will keep me tapping away at the keyboard, or consume every hour of my thoughts like an idea I'm passionate about. I become obsessed with it. It's such a good feeling. In every creative discipline, I imagine, when you find something that really excites you—it's almost about making hay whilst the sun shines. You have to really rinse out every detail of that 'lightbulb' creative discovery before it's gone. There's no motivation like that I don't think.
What's your favourite music / film / TV show / book / other of the past year, and why?
'Caliphate'. A Swedish TV series on Netflix. It's a gripping thriller that is edge-of-your-seat film-making for all of the 8 episodes. I'm not sure how it hasn't received more acclaim outside of Sweden. I was blown away by the performance from the impressive ensemble cast. It's brilliantly captured with really involved camera work that gives you the sense that you're in the environment with these characters. But the performance is mind-blowing.
Tell us about an artist (any medium) that we've never probably heard of.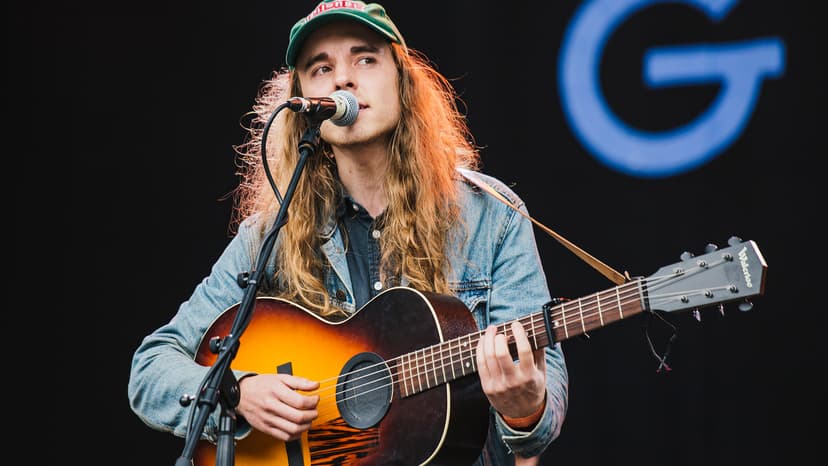 Andy Shauf. He's a Canadian songwriter and multi-instrumentalist. His music has a kind of quiet folk and melancholic-jazz quality to it. Sufjan Stevens had a perfectly uncomfortable musical tuning. Beyond his phenomenal musicality, he is an undeniable storyteller. He often writes songs with very distinct first-person narratives—as if autobiographical. But it's almost certainly fiction, inspired by his observations.
His album 'The Party' is my favourite album of all time. Through a series of vignettes, each song follows someone different one night at a singular party. Here's a link to a live performance of an acclaimed song that received many awards for songwriting. Treat it like sitting down and reading a short story or watching a short film. It's beautifully articulated.
What makes you really angry?
A first cut of an edit. It's always a pretty tough watch. Martin Scorsese puts it perfectly. "If you don't get physically ill seeing your first rough cut, something's wrong."
What makes you really happy?
Hearing my niece and nephew's laughter, uncontrollably. It's a euphoric joy. They're four and two years old and being an uncle is almost a perfect arrangement. I get all the good bits and don't have to worry about the tantrums, the nappies, or sleepless nights.