ZOE McINTOSH

unwraps a fascinating portrait of the modern athlete
08 August 2023
Written by
Matthew Riddle, Fan Nation
Stylebender is a feature-length documentary detailing the life and profession of Israel Adesanya.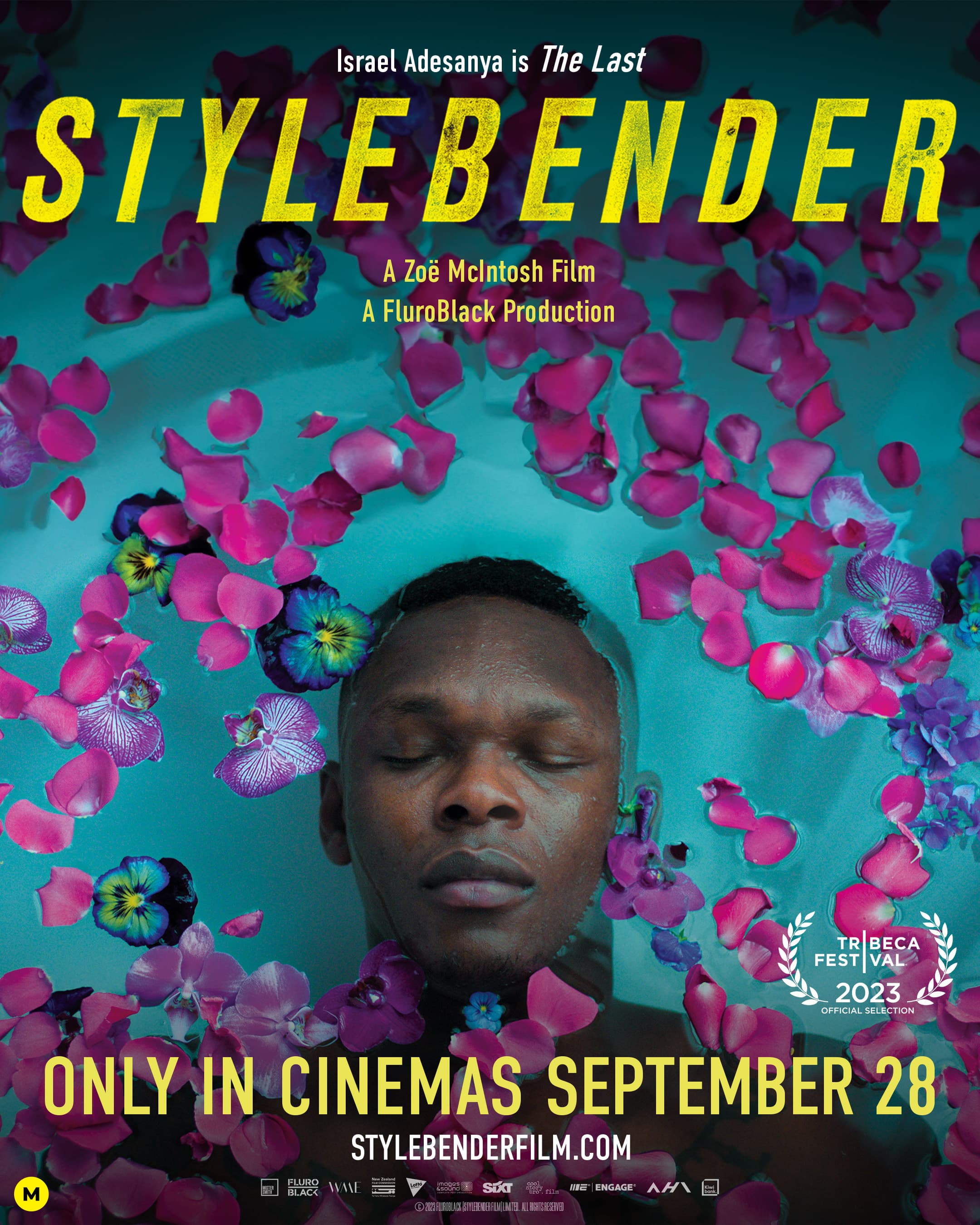 Unbeknownst to many, UFC middleweight champion Israel "The Last Stylebender" Adesanya has a documentary premiering on June 11 this year, named "Stylebender".
The 1 hour 42 minute feature-length production features Adesanya as himself, with his coach Eugene Bareman, and will be about Adesanya's life and his transition to fighting.
Adesanya discussed his movie as a part of the June 6 episode of "IMPAULSIVE", most notably explaining that his documentary will debut at the Tribeca Film Festival on June 11:
"It's coming out in [the] Tribeca film festival, June 11. It's a documentary about my professional life so far and a little bit of my childhood --- I've watched the film twice now."
Adesanya continued to explain how his documentary should appeal to both genders:
"I watched it when it was first [finished], and I watched it just recently as well, and I'd say one thing about this film.
"First thing I'd say is men need to see this, men need to watch this film."
"Not just men they tested it with over 500 people and they said women within [19-38 years] loved it because --- again I'm the kind of guy who is good with men, we still have a feminine side and a masculine side --- I'm in touch with both."
Director Zoe McIntosh is responsible for such works as Dark Tourist (2018) and The Deadly Ponies Gang (2013). "Stylebender" will be her sixth step into a major directorial role.
McIntosh makes her big comeback to Tribeca with this MMA documentary.
"Becoming a G.O.A.T. (Greatest Of All Time) is about more than just being talented in your sport — it's about building a legend around yourself, which doesn't come naturally to many athletes. Just ask the mixed martial artist and UFC champion Israel Adesanya, who quickly became a force to be reckoned with in the world of MMA throughout the 2010s. With his unique training background and even more unique inspirations, there's no other fighter like him in the ring.
However, with great power comes great responsibility, which documentarian Zoe McIntosh shows in Stylebender.
Returning to Tribeca after the 2017 premiere of her acclaimed short, The World in Your Window, McIntosh traces Adesanya's UFC career starting with his 2019 middleweight title win.
In the process, she unwraps a fascinating portrait of the modern athlete, charismatic and complex in equal measure.
UFC fanatics and those who have never seen a match will find Adesanya's journey toward greatness captivating, engrossing, and illustrative of the larger-than-life personality you need to succeed in athletics" (Tribeca)
It's a good time for MMA in the mainstream media. Conor McGregor's "McGregor Forever" documentary was well-received, hopefully, "Stylebender" can live up to the hype.