Why IKEA Was 'Inspired by Life' in Its Latest Spot
01 August 2023
Written by
Nisna Mahtani
The teams from Zauberberg and thjnk, and director Mark Albiston share how they collaborated to create the Swedish brand's summer 2023 campaign, writes LBB's Nisna Mahtani.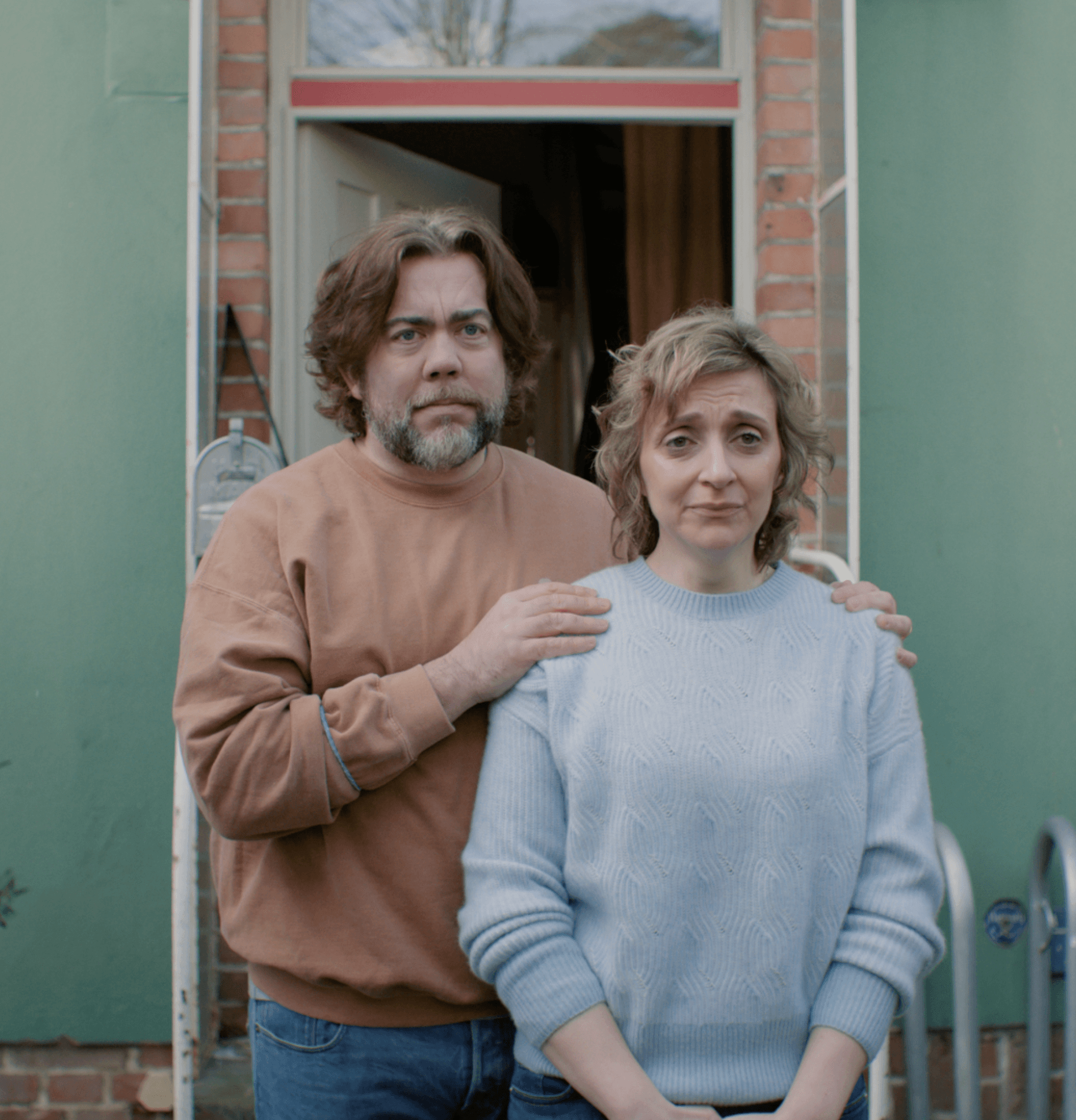 As a parent, the moment your child leaves the nest for university is a tough one to deal with – but not in IKEA's latest spot. With changes that occur, there's always the opportunity to turn things around, and the parents in this film certainly did that when their daughter drove away for university.
The 'Inspired by Life' campaign, shot by director Mark Albiston, created by thjnk and produced by Zauberberg Productions, uses a 45-second spot to convey all the possibilities of transforming a spare room. What starts off as an emotional ordeal for a mother and daughter - parting ways - turns into an irresistible opportunity to create a walk-in wardrobe - cheeky? Probably. Smart? Definitely.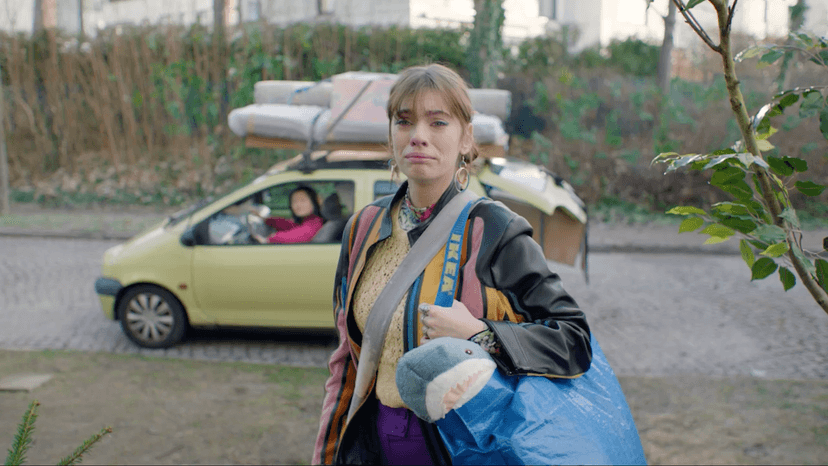 As the mum and dad set up their new wardrobe space in the room where their daughter grew up, we see small details come to life. The height lines on doors, abandoned plants and left behind books – all of which don't even have a chance to evoke an emotional response, as IKEA will be there in an instant to transform the room into something magical.
Speaking to LBB's Nisna Mahtani about creating the spot, the campaign's director Mark and thjnk's creative director Sabine Kuckuck share what it was like to bring it to life.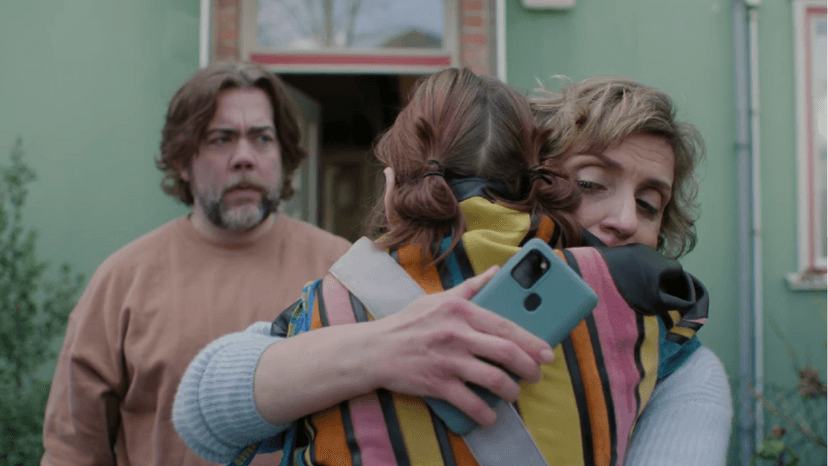 LBB> What was IKEA keen to showcase in this campaign? What was their vision, and how did you translate it into the spot?
Sabine> The campaign's claim is 'Inspired by Life'. So, in this case, it was even more vital than usual to use an observation that many people could identify with. An example of this is moving out - although it is sad when the time comes, it also allows room for something new. 
LBB> With the daughter holding an IKEA bag and the mother looking at furniture while they hugged, there are a lot of subtle details entwined in the campaign. Can you share any others we might have missed?
Sabine> There was also the forgotten plant in the old childhood bedroom, the friend's driving error when attempting to drive off – and of course the father who removes the letters off the door with a screw. 
You can feel Mark Albiston in each frame, it's the perfectly fitting combination of it all. It's the costumes (I mean, that jacket?!), the girly grown-up makeup, the art department (the car is frequently mentioned) and the SFX of the crows. I love the crows - they translate really well as sarcasm coming from the sky.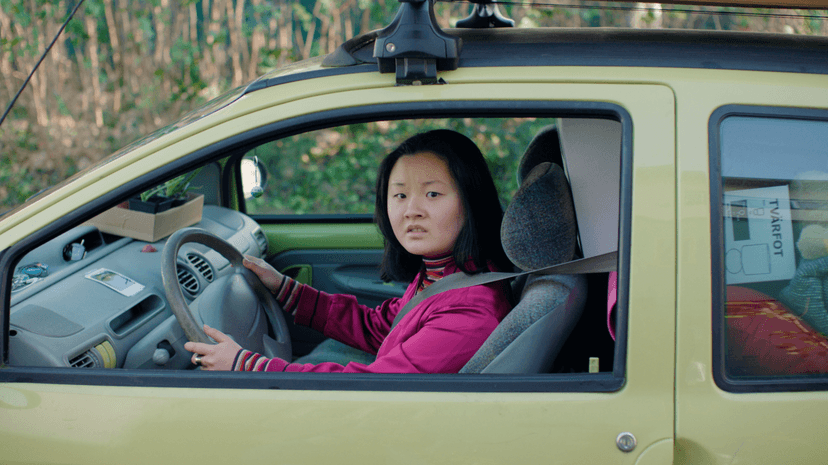 LBB> As the friend in the car sees what's happening, she gives a hilarious reaction turning from shock to horror and then anger. Can you tell us a little bit about how you directed the actor to give this display of emotions and how long it took to capture the right take?
Mark> This was an idea that was put forward in the treatment stage which added more tension, equalling comedy. The best thing about Sabine and the creative team on this campaign is that they were open to fresh ideas and angles for the spot. 
The performance was not difficult to achieve; our actress was a natural and casting, as always, is the start to a great performance. One idea I always use to direct actors is to imagine similar moments and people in their life. Then, their performance is genuine. 
When we 'rehearse', I try to find out who makes them laugh, cry, smile, or feel angry. Then, I know when I ask for a different performance, all they need to tap into is their imaginations and find the right people/situation that they are really familiar with. 

LBB> Why was humour the right approach to convey the story and what are some of the trickiest elements to get right when choosing this genre?
Mark> I think finding authenticity in everything is what you strive for. I get a kick out of hearing that women the same age as the daughter can connect with this spot, as do people of the same age as the parents.
Tapping into reality to create film is always the best approach, much like designers tap into nature  - beetles inspire the design of armour for battle - my kids inspire moments of weird, unexpected, but somehow relatable comedy. The thjnk team, led by Sabine, loved building the idea further than the original script, and when everyone is open to collaboration, ideas tend to build nicely.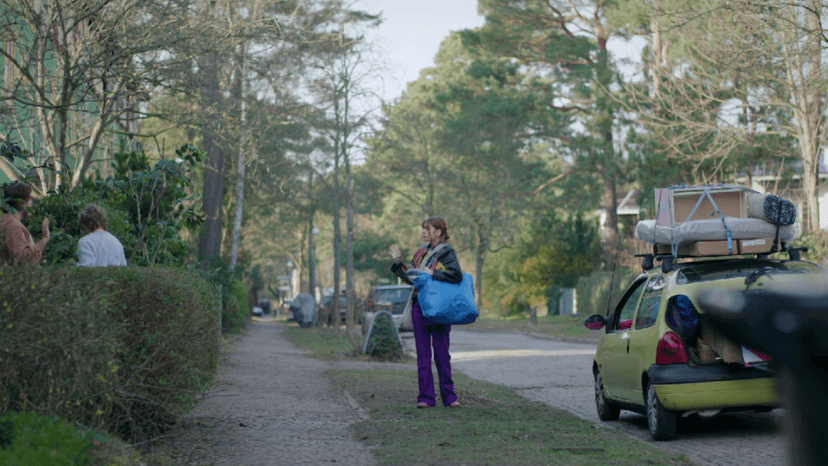 LBB> The change in music marks a shift in mood from both mum and her daughter. Can you tell us a little bit about how you created the abrupt change? 
Mark> The music was created by composer and producer Cam Ballantyne, who is amazing at creating the right tone. We wanted a piece that embraced rebellious independence - I loved that the mum felt like a teen at the end, and it seemed that both the mother and daughter were about to spread their wings.
LBB> In terms of the post-production aspect of the piece, what was the trickiest element to get right and how did you overcome it?
Mark> The trickiest part of making any ad these days is the audience testing that commercials and scripts go through at various stages. 
The agency script is tested, then an animatic, and then also the final ad. Testing results often defy logic and creative instinct. But, as with any design problem, sometimes the way you get around problems makes for some of the best bits of the film.
Working with a brave creative team like thjnk, finding solutions together can be fun!
LBB> How long did it take from ideation to filming and then the release of the spot?
Sabine> I would say roughly three months passed between the strategic kick-off and the final script. Ralf Schröder and Berthold Brodowski, both creative directors at thjnk Berlin, came up with the idea.
We were super happy when we heard Mark was interested in our story and could squeeze the project into his calendar, because his stories are made of honest truths, top tier casts and elegant acting. They are never over the top or fake, but instead always casual and told with so much sympathy. 
It was a truly basic script, with maybe five or six sentences that we sent over to him. Mark brought it to life with his dry humour, perfect timing and taste. He makes seeing his vision so easy, it becomes a shared opinion.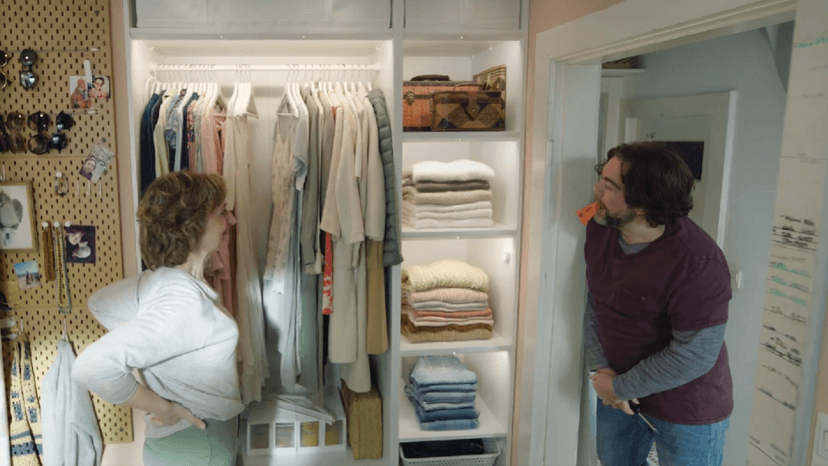 LBB> Where is the campaign running and how does that tie into engaging with the demographic you are targeting?
Sabine> As of now, we do not have any official results. However, as Mark said, when the commercial was tested, there was a happiness curve heading upwards, so all I can say is that we are looking forward to the results in a few months! 
The feedback we get through the comments is more valuable to us, and it seems we have touched just about everyone between parents and teens. Everyone finds themself at some point in our story. And that is what a brand like IKEA is about - telling stories that are for everyone. 
LBB> How has the audience responded to the ad so far? What are some of the best reactions you've seen or heard?
Mark> I posted on my Instagram and many parents/friends of mine feel the commercial feels 'very close to home' – almost too close. That is the biggest compliment.