We Expand Our Presence in Bangkok with Stunning New Office Space
We are delighted to announce the opening of our beautiful new office space in Sukhumvit right in the heart of bustling Bangkok, & the exciting relocation of Senior Producer Jenny Crabb, who is now residing permanently in Bangkok, leading the team on the ground.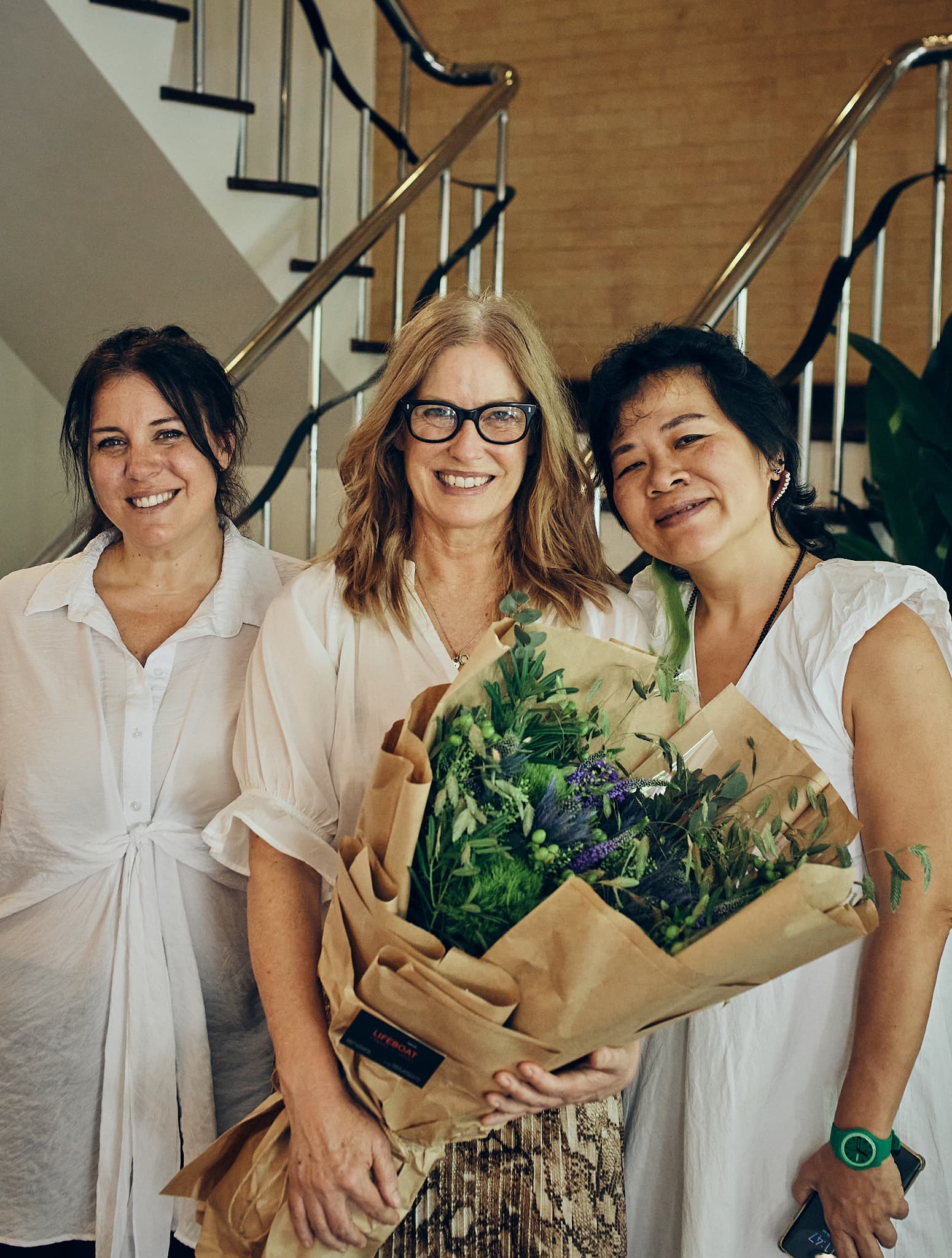 The move represents a significant milestone in our history in Bangkok and reaffirms The Sweetshop's commitment to delivering exceptional creative content to clients across Asia and beyond.
"I'm thrilled with the possibilities that this move brings," said Jenny Crabb.
She continues,"Bangkok's thriving creative scene and world-class crews are any producer's dream, and I'm so excited to be on the ground and able to fully immerse myself into this dynamic city and all the potential (and spicy food) it brings! Our new Bangkok office is a true treasure. It's been meticulously furnished with a focus on local craftsmanship, featuring beautiful wooden furniture, vibrant tropical plants, and an ambiance that's both calming and inspiring.
We will be running the office & productions with the same B Corp methodology as we do in each of our global offices, which means it will be held to the highest environmental, social & cultural ideals.
It will be the perfect setting for our Directors and agency partners to work their magic".
Asia's Executive Producer Penny Woo says "It's beyond exciting to open our new office with Jen on the ground after the chaos of Covid days. This makes us feel grounded with a place we call 'home' now and we look forward to creating magical memories as a team. What a blessing it is for Jen and I to have this opportunity to lead this office."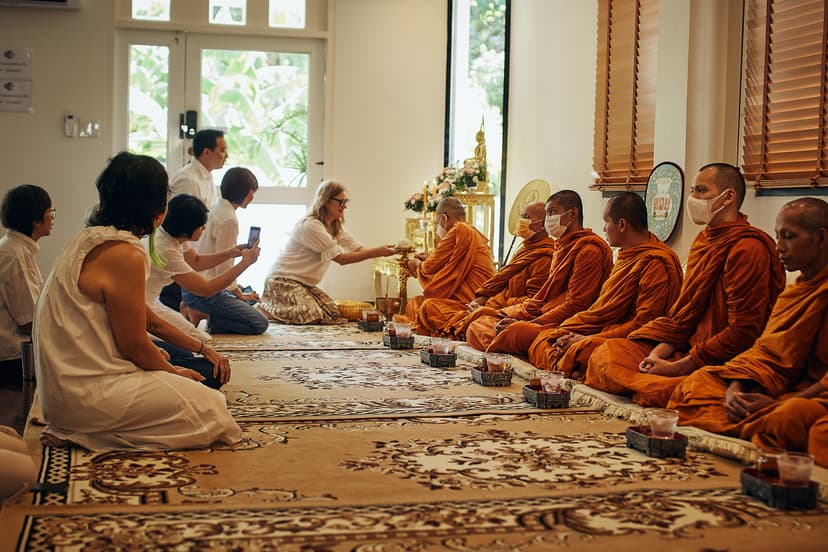 The new office opening was celebrated with a traditional Thai Blessing, that Global CEO Melanie Bridge attended with the team, "I couldn't have been more excited to be there for the traditional opening of our Bangkok office, it was heartwarming to receive the blessing of the monks and such an important milestone to celebrate with everybody.
Personally, my affection for Bangkok runs deep. Every time I set foot in the city, it's like receiving a warm hug right from the moment I step off the plane.
The genuine kindness of the locals, the richness of the culture, and the incredible food always leave me smiling".
Since opening in Asia in 2012, The Sweetshop has been part of numerous iconic campaigns, working with brands like, Coke, Lazada, Disney and One Plus, at the helm of many of these campaigns is Thanyathorn Thamma (Aui) who has now officially stepped into a full producer role at the new office, "Aui will be a familiar face for most, she is a fantastic team player and having her on board will help to solidify our position in the market to offer world-class best production solutions.
"Aui's expertise and knowledge is immeasurable & we are thrilled to have her as part of the team."
The Sweetshop has some big ambitions for continued growth and its expansion into this new office space in Bangkok is a testament to its dedication to providing top-tier services to its clients and the company's belief in the work that is coming out of Asia, says Bridge "I am so delighted that Jenny accepted our offer to move to Bangkok to lead the office. enny is such a warm, well-liked and creative person, and her expertise is absolutely invaluable, I'm honestly brimming with confidence about the exciting journey ahead, with Jenny's relocation, our stunning new office space, and the fantastic addition of Aui as a full-time Line producer - which only bolsters our team's capabilities - I wholeheartedly believe we're standing at the threshold of something truly remarkable!"