JIM

Hosking:
Things That Inspire Me
18 August 2023
Written by
Jim Hosking for The Creative Independent
A few things that inspire me.

These aren't necessarily formative influences, though some are.

A couple are more recent.

But I'm just thinking of things that still motivate me…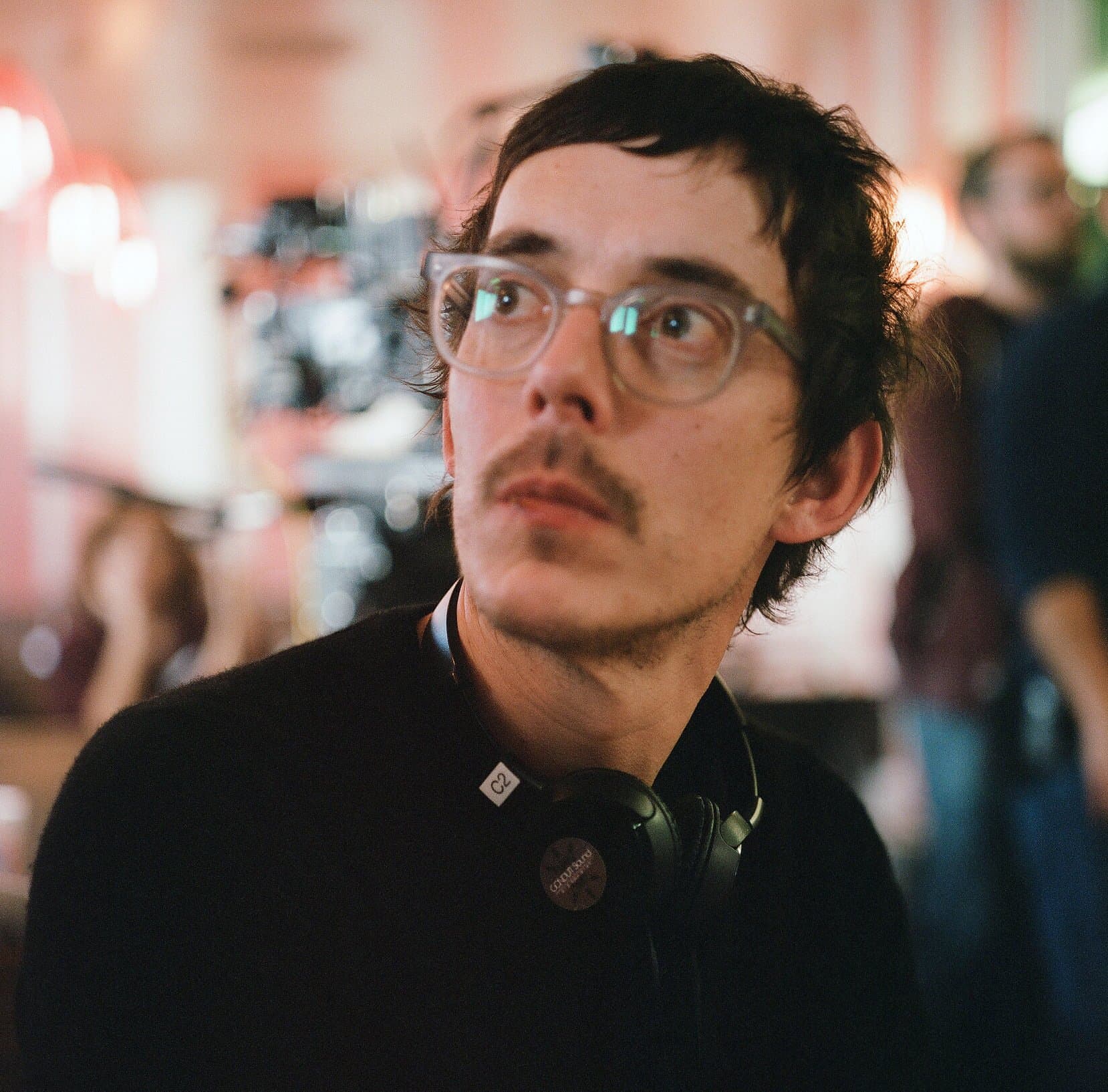 Mark Kozelek. He gets better and better. I first saw the Red House Painters in about 1994. I've seen him so many times in so many places. He really doesn't care what people think, he is honest, poetic, and raw, he is a fantastic musician, and he writes the most affecting music I have ever heard. His last Sun Kill Moon album has some of my favourite ever songs on it. "The Possum," "Birds of Films," "This Is My First Day and I'm Indian and I Work at a Gas Station." People bitch about him, I understand why. But we don't set out to be artists and role models. We should create what makes sense to us.
Theo Angelopoulos. I first saw The Beekeeper, then Landscape in the Mist. His films are so beautiful and inspiring. A true pure artist. Pure artistry is always inspiring.
Rainer Werner Fassbinder. Again, an uncompromising visionary artist. Interviews with him are very inspiring too. His casting and aesthetic resonate deeply with me.
Ingmar Bergman. Scenes From A Marriage and Autumn Sonata by Ingmar Bergman. Beautiful films, tidal waves of bold, raw emotion.
Julien Baker. A young songwriter from Memphis. She is 20 I think, her music is very honest and from the heart. I am always inspired by people who are unafraid of public self-expression. I wish I had more confidence to be like that. I love her album Sprained Ankle. Again it's probably not what anyone would expect from me! I gravitate towards more personal emotional work in my real life. And then I seek refuge in my work by having spasms of madness to alleviate the angst! There's so much crazy shit out there on the Internet that I think you can get desensitised to it. It's much harder to find something that emotionally resonates.
Beyond that I am getting into daily Nei Kung sessions with CK Chu's video, I love to go running, I drink too much coffee, and I would like to go to Japan and South Korea.
And, a few others:
Hong Sang-soo. Amazing Korean Director. Beautiful funny touching conversational films.
Lee Chang-dong. Amazing Korean Director. Labyrinthine powerful epic emotional films.
The Field. Swedish guy called Axel Willner. This is often what I listen to when I write.
Leonard Rossiter. The funniest British comic actor. He is in Billy Liar. He is also in some Kubrick. He is also in the amazing sitcoms Rising Damp and The Fall and Rise of Reginald Perrin.
Mike Leigh's A Sense Of History. It's online. Starring Jim Broadbent. He's brilliant in it.
Miles Davis. The Complete on the Corner Sessions. I also like to write to this. It's amazing churning repetitive beautiful chaos.
Full Moon In Paris by Eric Rohmer. I loved this when I saw it in the cinema as a kid. I still do. It is involved and self-important and indulgent and very Parisian.
Black Moon by Louis Malle. Dreamlike filmmaking. Very inspiring to see a film this liberated from a famous filmmaker.
Where's Poppa with George Segal and Ruth Gordon. Anything with Ruth Gordon.
Chinese Roulette by Rainer Werner Fassbinder. It's another Fassbinder classic smashed out by him in a few days and is a beguiling twisted fairytale.
Sriracha Hot Sauce.
Wallace and Gromit.
Parallel Lines by Blondie.
Heathrow Airport on a grey day (Flying out of the UK).