LBB talks to Director:

TREVOR

Clarence
13 August 2023
Written by
LBB Online
Trevor Clarence has been described as having the wit of Zac Efron and the body of Will Ferrell. He loves making ads.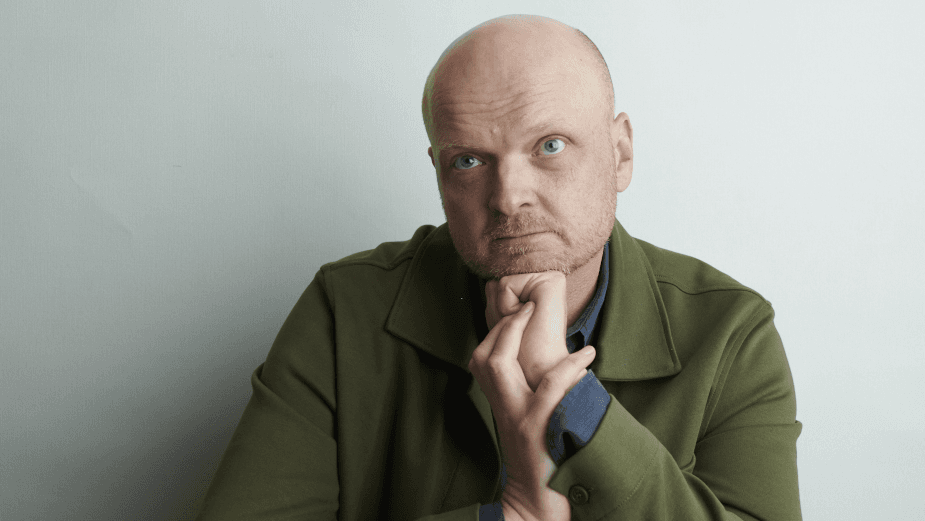 People tend to love making ads with him. He brings a cinematic touch to his comedy. Whether it's choosing the right lens, crafting a drum solo or workshopping a delivery with the actor, he uses his passionate in-depth love of every aspect of comedy and filmmaking to create compelling and hilarious films.
He has a past as a successful stand-up comedian, feature filmmaker, actor, musician and yoga teacher. Well, maybe not a successful yoga teacher, but he has some certificates.
LBB: What elements of a script sets one apart from the other and what sort of scripts get you excited to shoot them?
Trevor: I love anything that feels unique. It's only really interesting to watch (and make) things we've never seen before. I also love ads that are actually good ads for the product. I'm not a fan of short films with a logo at the end.
I love it when an ad is not only entertaining but also quite persuasive. At the end of the day, that's the purpose of making ads, and there are few things more satisfying than fulfilling your purpose.
LBB: How do you approach creating a treatment for a spot?
Trevor: The first thing I do is figure out what the core communication of the spot is. What are we trying to say? Then I try to figure out the most powerful and entertaining way to say it. Is it stronger if it's sillier? Is it stronger if it's more dramatic? Once I've boiled down the core communication and the overall approach to a couple of sentences, this informs all the other decisions. Ads are short. There's no room for jokes or moments that aren't 'on theme'. I always bring it back to that. I think you can see it on TV when an idea has been rewritten so many times with so many client revisions that everyone forgets what the original intention was.
LBB: For you, what is the most important working relationship for a director to have with another person in making an ad? And why?
This is going to sound like some serious ass-kissery, but it's definitely the agency creatives. I've made work that I love while having a difficult relationship with certain crew members, but it's impossible to make great work when you aren't working well with the creatives.
When you're all making the same film, everything becomes infinitely easier, and trips to video village become an invaluable resource for ideas, not some hassle getting in the way of me 'exploring my vision.' But other than my gracious overlords, for me, the people I'm trying hardest to bond quickly with are the cast. I need to be able to bring the best out of them. And if they're not enjoying the process, it can often show up in the film.
LBB: What type of work are you most passionate about - is there a particular genre or subject matter or style you are most drawn to?
Trevor: I love comedy. The type that makes you laugh.
LBB: What misconception about you or your work do you most often encounter and why is it wrong?
Trevor: People often think that I didn't enjoy the second Mission Impossible film. But while it's not nearly as good as the first or third Mission Impossible films, I did enjoy watching it.
LBB: What's the craziest problem you've come across in the course of a production – and how did you solve it?
Trevor: I once presented an amazing actress to a client. They thought she was too good for the ad. They said she was obviously going to be a star, and they wanted their ad to run for many years and not be tied to whatever huge projects she would get booked on. I explained to them how ridiculous their concern was and that we can't not cast someone because they're amazing. So she was cast. Six months later, she got a big role on a huge soap as a drug addict sex worker who splits up a lead character marriage on the soap. They literally asked us to quote them for replacing her head in the ad. I did not solve that problem.
LBB: How do you strike the balance between being open/collaborative with the agency and brand client while also protecting the idea?
Trevor: This is why I'm so clear in my treatments about defining the core communication and the approach. And I try to bring it up in every meeting. If we're making the same film then there's lots of room to play and collaborate and keep making the project better. But sometimes when we don't see eye to eye, I make sure we can cover two options on set. It's often easier to discuss in the edit suite. If we can't shoot two options, I offer to arm wrestle for it. I'm not very good at arm wrestling, though, so I try my best to make sure it doesn't come to that.
LBB: What are your thoughts on opening up the production world to a more diverse pool of talent? Are you open to mentoring and apprenticeships on set?
Trevor: I'm from South Africa, and we started this process many years before the rest of the world. I've mentored many directors from previously overlooked or disadvantaged backgrounds. I really love mentoring directors; it's sometimes even more satisfying than doing the work yourself. Young directors who find my email address and reach out are often surprised at how engaged I become. It's usually them who eventually ask me to leave them alone.
LBB: Your work is now presented in so many different formats - to what extent do you keep each in mind while you're working (and, equally, to what degree is it possible to do so)?
Trevor: It depends on who is asking. I'll tell the agency producer that I'm deeply invested in 9:16, I'll tell the DP that I don't care about it at all, and the truth is somewhere in the middle. It's impossible to make something perfect for every aspect ratio. So I ask where the main media buy is, what aspect ratio, and what size the screens will be, and shoot for that, then try to make sure the other versions are still going to work.
LBB: What's your relationship with new technology and, if at all, how do you incorporate future-facing tech into your work (e.g. virtual production, interactive storytelling, AI/data-driven visuals etc)?
Trevor: I'm in an open relationship with new technology. I love the tools and getting to use them. But I focus on the storytelling and the craft and let someone else figure out how AI is going to help me or steal my job.
LBB: Which pieces of work do you feel really show off what you do best – and why?
Trevor: KFC
I love taking a very silly idea very seriously. And this is full of silly ideas. We built an entire log cabin set that you could have shot a whole film in, just for three seconds of a guy in a wig swirling a chicken drumstick in a whiskey glass.
I loved the problem-solving involved in how to actually execute all of this in a fresh way. But I didn't want it to become a special-effects showreel piece or a surreal mess. Even though there are a ton of amazing effects and prosthetics that took a lot of hard work, I feel like the comedic tone and story are still what shines through.
Here, like with most of my work, I tried to make something absurd feel real and find the comedy in that. I always try and raise the stakes of the story. Yes it's funny seeing two guys trying to build a catapult from Ikea, but it's even funnier if they're doing it at the last minute when everyone else is already heading off to battle. This is probably the commercial that has been flighted the most out of anything I've done. It was bought by so many countries and renewed for so many years, if I was really smart I would have cast myself and retired.
This was a dream scenario with an incredible client who just trusted us to make a good film. That song kept playing in my head while I was writing the treatment and trying to figure out what I wanted to shoot. The composer Simon Ringrose thought I was a bit mad sending him audio clips of me singing 'Bom bom ba dee', but he did an amazing job translating it into an actual song. I've also used this spot to give a talk to film students about limited colour palettes. We all had our Wes Anderson phase.
This article was originally published on LBB Online, 30, January 2023.