Downing's Thoughts on Casting, Collaboration & The Importance of Honesty
15 August 2023
Written by
LBB Online
Michael Downing's work is defined by a subtle, observational comedic style with an emphasis on performance.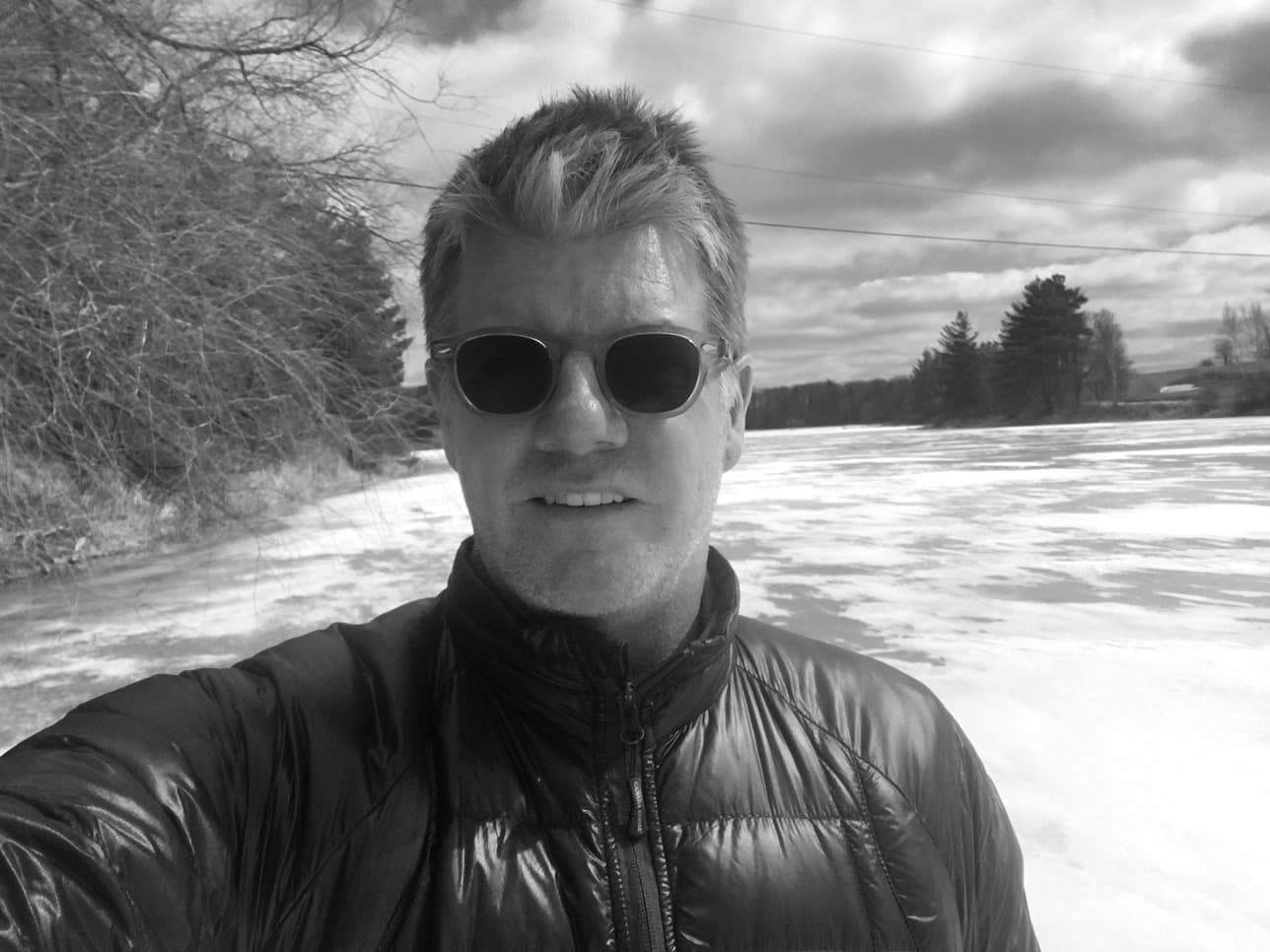 Originally from Toronto, Michael is currently based in Los Angeles. He has crafted memorable, award-winning spots including Samsung's 'The Next Big Thing is Already Here' and 'Wall Hugger', which upon release received 2.4 million views on YouTube, Science World's 'Boardroom;, Bud Light's annual Top 20 Super Bowl spot of all time 'Sky Diver', and the Cannes Lion winning 'Pep Talk' for Netflix. He's directed diverse spots for leading brands, including Stride, ESPN, Subaru, Toyota, Whole Foods and Timberland.
LBB> What elements of a script sets one apart from the other and what sort of scripts get you excited to shoot them?
Michael> My favourite scripts are the ones that have a good idea behind them. Preferably funny. And insightful. I love working with actors, so any time I see a script that can be plussed by some deft performances - I get excited.
LBB> How do you approach creating a treatment for a spot?
Michael> I usually walk around my house finding random things to do and then finally I sit down and start writing. It starts with an absolute stream of thought notes that I have to go back and organise later.
But it always begins with my own connection to the story & how I can relate to it.
LBB> If the script is for a brand that you're not familiar with/ don't have a big affinity with or a market you're new to, how important is it for you to do research and understand that strategic and contextual side of the ad? If it's important to you, how do you do it?
Michael> It isn't often that I have no idea what the brand is or where they fit in. But, if that happens, of course, I'll do some research and see who their competitors are up to and what the brand is about. But I'm less into brand building than I am into telling funny human stories and achieving the common denominator – our shared experience. I leave the brand-building to the smart folks at the agencies. That being said – you have to be on brand or it's all a bit pointless.
LBB> For you, what is the most important working relationship for a director to have with another person in making an ad? And why?
Michael> That's a tough one. I'd say the actors are generally my closest collaborators. They're the ones I cast and rehearse with and it's what's on-screen in the end that is determined by them and the magic we create together. I've had some shoots where the DP is my closest collaborator as we tackle some technical challenges or explore an aesthetic. We set out to do something and it's so exciting when it all comes together. Just recently I did a job where the lead creative was actually on set! I forgot how fun it is to jam ideas right there together and look at each other after a take and nod because we both know it's great. And then I've had travel jobs where the line producer was my closest collaborator. In the trenches taking flights and scouting and making it all happen. I guess to answer your question - everyone. That's what I love about filmmaking. It's such a cool team effort.
LBB> What type of work are you most passionate about - is there a particular genre or subject matter or style you are most drawn to?
Michael> Dry, funny, irreverent work that hinges on great performances.
LBB> What misconception about you or your work do you most often encounter and why is it wrong?
Michael> There are misconceptions about me? This question has sent me into a tailspin. Maybe that I'm paranoid?
LBB> Have you ever worked with a cost consultant and if so, how have your experiences been?
Michael> It's like dealing with my lawyer. They have a job to do. But so do I, so I find making sure I make it clear and I'm in it with them, helps to create a less transactional relationship. Then we work towards a common goal of making something that is great and everyone is pumped about. But to be honest most of the time it's just someone that is arguing with my producer on the phone.
LBB> What's the craziest problem you've come across in the course of a production – and how did you solve it?
Michael> A stunt car flipped over on its top before we were rolling. Luckily no one was hurt. We flipped the car back on its wheels and pried the roof back up, got some yellow spray paint to touch it up, and then moved the camera back about 50 yards and shot it through a lot of foreground. It actually looked cooler than the original set up.
LBB> How do you strike the balance between being open/collaborative with the agency and brand client, while also protecting the idea?
Michael> If it's a good idea, it's a good idea, you can't really screw that up. I love ideas and it's one of the things that drew me to the field. So I'm always trying to make sure we keep that front and centre during the story boarding and editing.
But what you can screw up is the casting. So for me it's about protecting that, & the tone of the performances.
So, I just try to be honest about what I like and why they hired me and just keep that in focus at all times. I find people respond well to honesty and being humble. I'm just there to do what I'm good at. In the end, I'll always do what they want. But I try to remind them what we set out to do. What I will say is that for the most part the people at the agencies are super smart and generally have great ideas that are worth trying. And so do the clients in fact. So, it's always different. It's like a dance. Except there's no music and people are thinking really hard.
LBB> What are your thoughts on opening up the production world to a more diverse pool of talent? Are you open to mentoring and apprenticeships on set?
Michael> I am definitely into production opening up to more diversity. It's crazy it's taken this long. It's amazing how much it's changed in a year though. So cool to see. I love mentoring. I've already done it a bit. It's really rewarding to give back and help people see a way forward. And then bid against them.
LBB> How do you feel the pandemic is going to influence the way you work into the longer term? Have you picked up new habits that you feel will stick around for a long time?
Michael> Phone calls seem so antiquated now. I think some of the remote scouting and meetings and even the casting is great to be able to have people self-tape or get back in the studio to try a different role or do it differently – it really streamlines the process and gets us to a really comfortable place in production. I'm not a fan of not having the agency around though. Being on set demands so much attention, and understanding what's actually happening there is key. And having those extra brains right there to lob out ideas is so fun and brings such great options. This is what I look forward to getting back to.
LBB> Your work is now presented in so many different formats - to what extent do you keep each in mind while you're working (and, equally, to what degree is it possible to do so)?
Michael> Well, as one of my Canadian heroes Marshall Mcluhan said, "The Medium is the message," and even though I don't really even know what that means, it's still about the funny. And the humanity.
Whether you shoot that in 3 seconds or 30, or in horizontal or vertical. It's still the same thing we're dealing with.

Can I relate? Is it funny? Is it well done?
LBB> Which pieces of work do you feel really show off what you do best – and why?
Michael> Netflix 'Pep Talk'. Great performances and shooting style in the service of a great idea.
Samsung 'Meeting With Tim Burton'. Great ad libbing and setting up an atmosphere on set where the talent could play and stumble into things. It was amazing to see that happened and how we bottled it.
Stride 'Urn'. Great performance and style in service of a great idea. And the way that urn fell was incredible. Second take.
Subway 'Favourite'. I like it because it's so subjective - it's in his head. I'm usually observing things from a comfortable distance - but this was so fun to play with the point of view and getting into this guy's state of mind.
This article was originally published by LBB Online, 30 September 2021.