DERMOT

Malone is a man who knows how to tell a story. Afterall, he's been doing that in the commercial sense for years.
09 August 2023
Written by
LBB Online
LBB speaks to Dermot Malone about his debut feature film and expanding creative horizons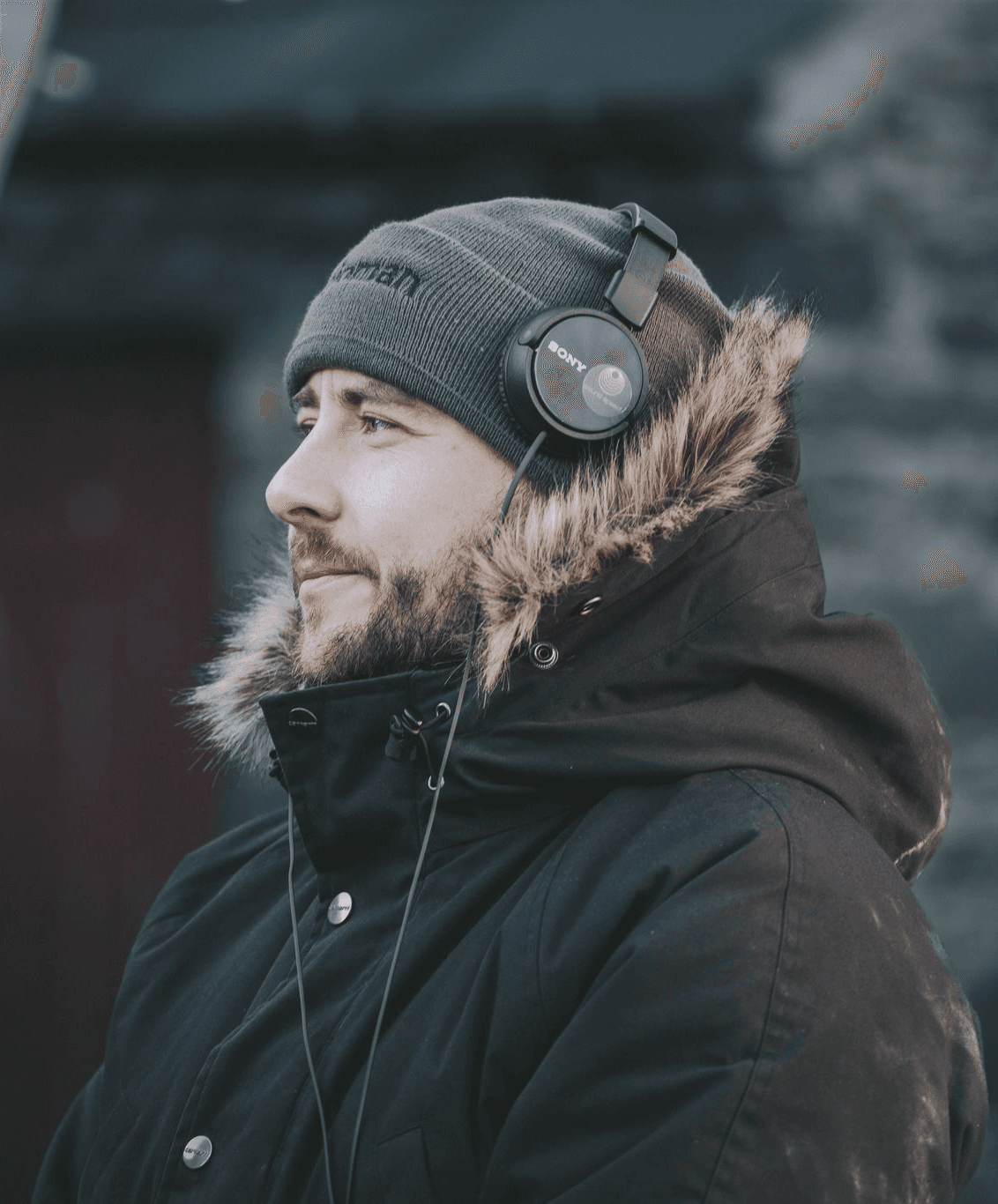 Though this isn't his first rodeo, 2023 has looked a bit different, for Dermot Malone. In this interview, we step behind the scenes to find out from the man himself what it feels like transitioning from commercial to film sets. He tells us about the transformative impact that kindness has upon the industry, whilst giving us some intel on what he's been up to with his sustainability interests, as well as the all too topical A.I in film.
Dermot's endearing candour is littered throughout this interview. We learn about why his greatest lesson has been to surround yourself with people who are better than you, AND the prospect of expanding into theatre.
LBB> You're now in post-production on your debut feature film, which is set to premiere at the end of this year or early 2024. How has this experience been as a first-time feature film director?
Dermot> It's been amazing. But it's been a massive learning curve. I feel it's like the first time I made a commercial. Making a film is a marathon not a sprint, is what I'm learning. I'm also learning what I need. A seasoned assistant director told me that you need stamina in order to survive in the film industry. And I can 100% see it. You know, a five week shoot is very different to a commercial shoot. And when you're directing, you're in every single moment of it, making every single second come to life with up to 100 people and many heads of departments. It takes a lot. But it's very rewarding. And I'm really enjoying the post-production process. So yeah, lots of learnings on many, many fronts. But I think stamina has been the key one.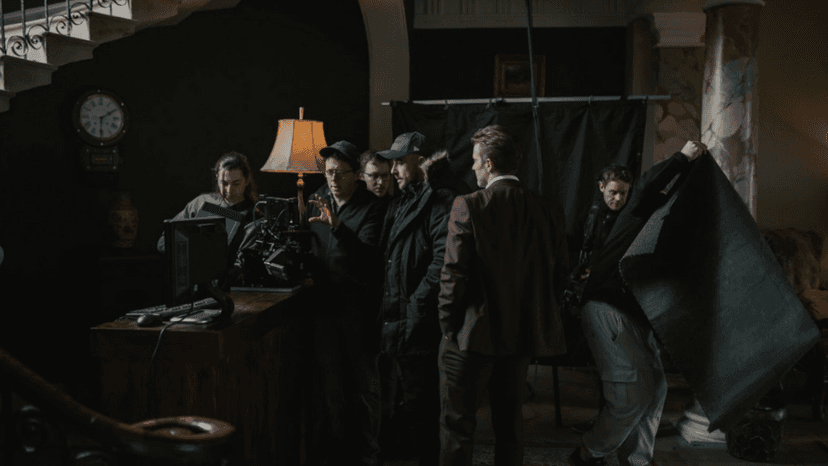 LBB> You mentioned previously that directing commercials has been an amazing dress rehearsal for this project. What insights and experience from working in this field did you take with you when approaching a feature film? Was there anything in particular that helped you with this transition?
Dermot> Yeah, I think, five or six years ago, I wouldn't have been able to make a feature film. I think what directing commercials has given me a lot of confidence in my own ability of knowing how to tell stories, knowing how to work with actors, and how to collaborate with really talented people. Much more talented people than I am. My style is quite filmic, I guess, from a commercial point of view. So it's been trying to build on that and take all the elements that I've learned over those years, and bring it to this longer scale project. And so yeah, it has been a fantastic dress rehearsal in that regard.
LBB> Alongside your feature film, you also have a TV show in the works. Is there anything you can tease about this? Any exclusive details?
Dermot> So the show was called The Alternative Route. And I have been working on it with Sam Dennigan of Strong Roots for a couple of years. It's about identifying and meeting people who are trying to save the world. We're in a crisis of climate change. And, you know, the world is in trouble in a lot of ways. The way we consume, the way we produce our food. The way we produce energy is leading us to a scary place. So what The Alternative Route seeks to do is to meet interesting businesses, people, individuals and pioneers who are trying to save the world in their own niche way. People who are trying to come up with alternative ways of food production, of energy creation, and everything that goes along with that. The show is presented by Crystelle Pereira and Sam Dennigan himself. The first season will be six episodes and we are treating it as kind of a pilot season. It's funny, it's interesting, and it's a really nice & lighthearted way of tackling a really non-lighthearted issue.
LBB> And how have you found working in this format compared to feature films and commercials? How distinct is the approach to each?
Dermot> Yeah, madness, directing a documentary TV show is very, very different from what I am used to. Because I feel like, directing it you kind of make the stylistic decisions before you shoot, how it's gonna look and how the cameras gonna move and how it's gonna flow. And then it's just handing over to the subjects, and the show is only as interesting as the host and the subjects and the places you visit. So, from a directing point of view, a lot of the work is done there, so once you set the style and the flow, it's then about just making sure that everyone's comfortable and trying to make sure everyone's kind of feeling natural and authentic. But three very different approaches. Commercials, feature films and documentaries. I found in documentary you are just really trying to make a comfortable space for the subjects to talk freely and engage naturally. So yea, an incredibly crazy, busy start to the year, but very enjoyable too.
LBB> You've mentioned that through these projects, Your Personal Company, Banjoman, is looking to support the growth of independent storytelling for entertainment markets internationally. Is there anything else you're keen to tackle in the future that will help realise this goal?
Dermot> Yea 100%. Along with growing the commercials roster we want to create these entertainment projects. What we wanna do is create, procure and produce international commercially viable creative projects through T.V, film and theatre. I'm always blown away by what companies like The Sweetshop do with Sweetshop&Green, by what some of the other big guys do in the U.S. I saw SMUGGLER had done Macbeth with Daniel Craig and coming from a theatre background myself, it's something that I'd love to do; create, produce, maybe even direct. I guess what this film and T.V show will do is give us the first step on the ladder and show that we are capable of producing quality content within this market. It's the start of something, but of course, baby steps.
LBB> Finally, how have you kept yourself inspired throughout the past year? Has there been any creative work (films, commercials) or insights from others that have stood out to you?
Dermott> Making your first feature film that you've written feels like a dream come true. So, finding inspiration for that over the past year wasn't difficult. I watch an awful lot of film and television so I'm always inspired by the work of other filmmakers who I love the most. I love re-watching my favourite films too, trying to steal from them a little bit at least in an inspirational sense. But again, it hasn't been that difficult, when you work with amazing people.