JARED DAPERIS:


Create Your Own Aesthetic
19 September 2023
Written by
Isaac Thackray
A good many lofty descriptors get attached to the work of Jared Daperis.

"Bold cinematic imagery and powerfully restrained performances…" "Honest character portraits in painterly frames…" "A poetic style setting evocative tones…".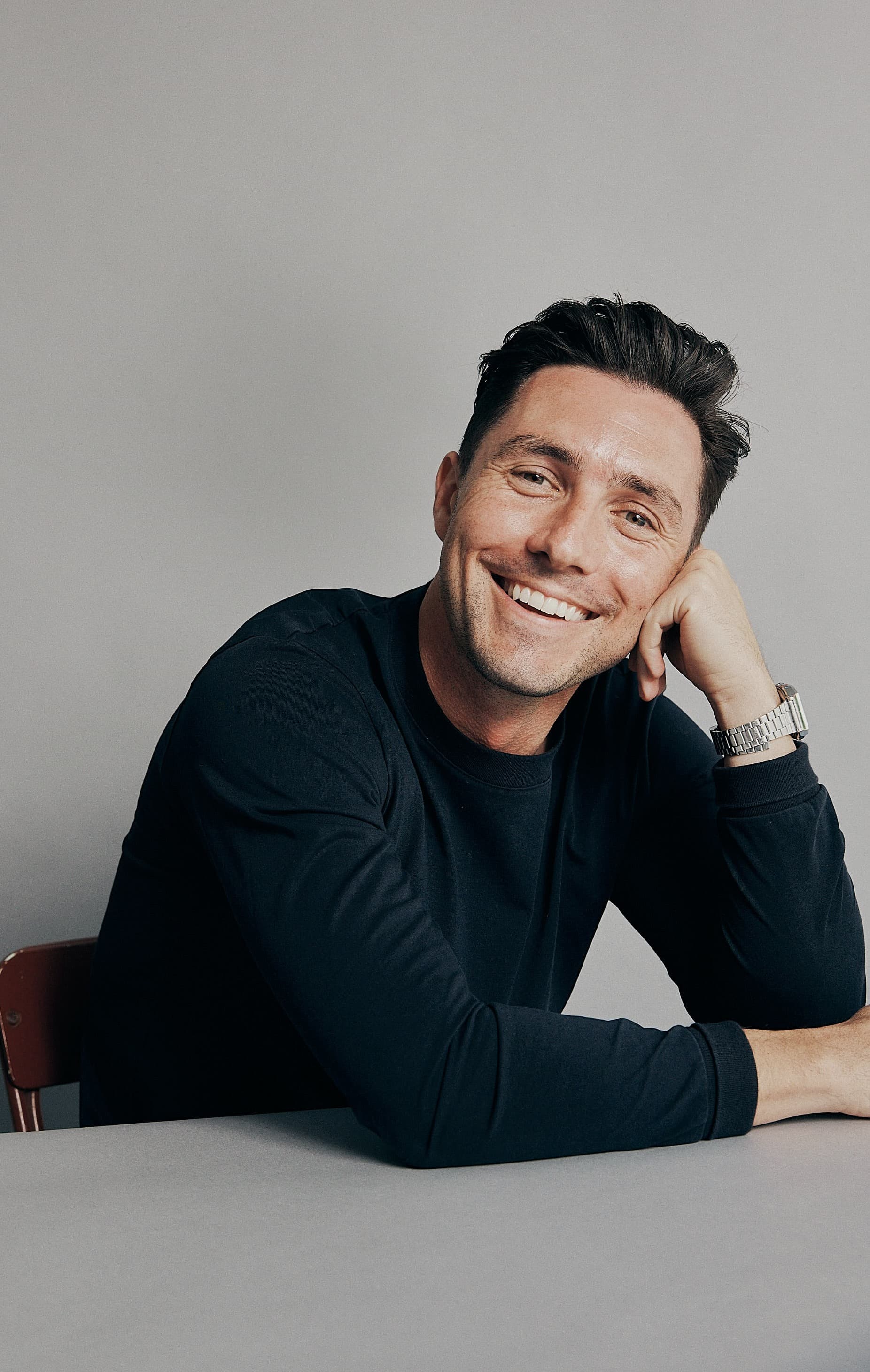 And rightly so. Jared is indeed an exceptional director with a growing body of beautifully filmed and thoughtfully observed work to his name.
Not that he would describe it that way. In conversation, Jared is as ego-free and unpretentious as they come. He didn't become a director for the recognition; he's in it because he loves it. 
"When I first started out, it was all about the excitement of just making something rather than shooting for any kind of greatness."
Though he seems to be finding that anyway. Jared was recently nominated for Best Direction at the Berlin Commercial Awards for his outstanding Impossible Is Nothing film for Adidas Golf.
"That's a favourite of mine. We took a lot of creative liberty (with support) to create a raw insight into elite golfers. Instead of relying on sports ad cliches, we created an observational and almost documentary-like piece, but with beautiful imagery."
Weaving authentic performances with beautiful shots is where much of the magic lies for Jared.
"What excites me is trying to capture performances where you step back and think it was just a fluke - like there's no way that moment could've been directed."
Another fine example of which is his Red Cross Lifeblood spot; a joyous celebration that follows genuine community groups, rather than actors. 
"I also enjoy that one because, in the eyes of the talent, it felt like the camera disappeared. So what we caught was totally natural."
Jared is equally as pleased to be carving out a niche in the world of commercials.
"I love the pace and shorter timelines. Everything from scouting location to casting, shooting and editing happens fast and it keeps me on the hook."
Though, to be fair, Jared was never really off it. Film has been a welcome presence in his life for as long as he can remember.
"I had been on film sets as a kid, so I'd sort of seen the possibilities but the idea of being a director came much later. All I really knew is I wanted to create whatever ended up on film."
Jared's dad was also a huge film buff and the two of them would watch many of the classics like Godfather and One Flew Over the Cuckoo's Nest together ("When I was far too young," Jared laughs).
"Dad gave me an excitement about cinema that has really come out over the years."
For anyone on a lifelong long creative journey, it's surprising how influences change and develop as you go. In his early days Jared loved movies with a classic refinement, such as Road to Predition (which remains a firm favourite). 
"I certainly was not anywhere near making classic films at the time but I was definitely inspired by them."
And so it was quite a twist when he found himself directing music videos - and enjoying them immensely to boot. 
"I took a deep dive into that world and loved it. It gave me a taste for a more gritty, unrefined style and I learned that being influenced by a wider palate of visual arts is actually a good thing. These days my inspirations are really broad, but hopefully a consistent style comes out of them."
Another way filmmakers of the golden era made an impression on Jared was by how meticulous everything felt - movies of such quality surely don't happen by chance - and he a firm believer that preparation is the key.
"I like to be unbelievably prepared. I think any success I've had owes more to that than nearly everything else. When I was making music videos music videos, where resources are slim and everything rests on your shoulders, I learned that turning every stone always pays off."
As does being excellent to work with. Jared is refreshingly devoid of airs and graces both on and off the set.
"I'm super collaborative and I like to keep everything totally free of ego. I make a point of making sure everyone has a great experience - people are much more likely to go above and beyond for you if they are happy. Gone are the days of egotistical directors, and good riddance to them."
And if Jared had the chance to script his own future, how would it look?
"Basically, I just want to make stuff I would love to watch myself. I don't see commercials as a stepping stone into making films either. Of course, I'd love to make long-form stuff but I get great satisfaction from making ads and I love refining my skills as I go along."
"I'd love to see an overall quality in my work present in everything I've done. And if human storytelling is at the centre of it, I'll be really satisfied."
Jared is not one to force his knowledge on you but if asked he'll happily share the wisdom he has accumulated over the years, especially to those who dream of a career doing what he does. 
"I'm not sure if anyone should follow my lead but I really did fake it 'til I made it. For example, my first pre-production meeting as a director was the first I'd ever attended."
"So, I would say find a production company and be a director's assistant. Seeing how other directors do it before you are one offers you invaluable knowledge and saves a lot of mistakes."
But it's perhaps his final piece of advice that holds the most gold.
"Don't be afraid to create your own aesthetic, whatever it might be. There a lot of satisfaction in that." 
Astute strategies indeed. And ones that continue to see the career of Jared Daperis ascending in fine style.