Stripping Back the Years;
The Full Monty
28 September 2023
Written by
Boyd Hilton for Heat
It's 25 years since Brit flick The Full Monty arrived in cinemas, delighting critics & audiences alike with its clever mix of social commentary, wry comedy & everyday, regular blokes getting their kit off.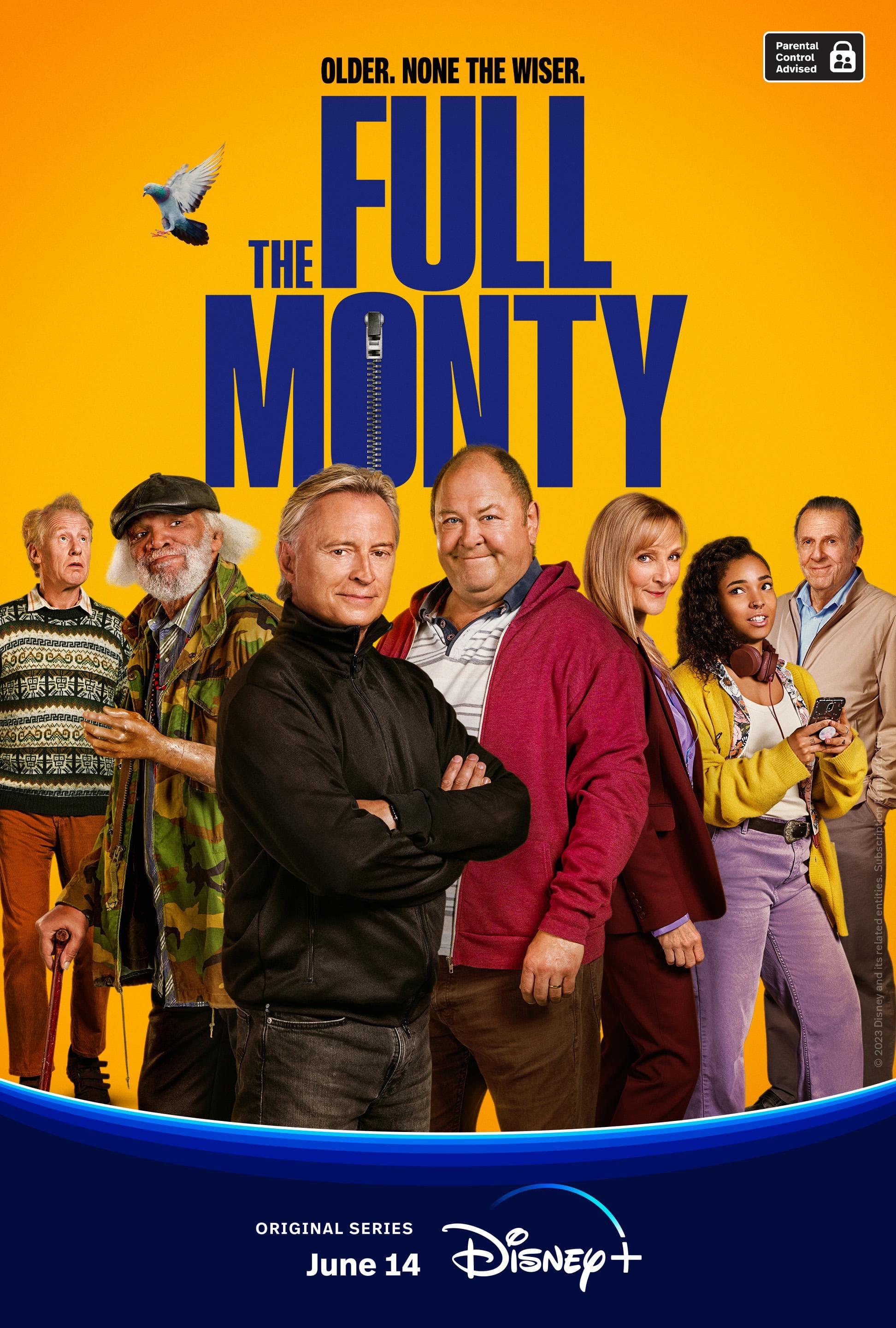 Now, in a pretty bold move, all members of the original cast are back to revive their roles for this new eight-part TV sequel, with the film's writer Simon Beaufoy running the show, along with co-writer Alice Nutter. It's a pretty extraordinary feat just to get all these actors back, let alone give them interesting and convincing narratives...
WHERE THEY
ARE NOW
When we meet the original gangofGaz (Robert Carlyle), Dave Mark Addy, Jean (Lesley Sharp), Lomper (Steve Huison), Horse (Paul Barber), Gerald Tom Wilkinson), Guy (Hugo Speer) and Nathan (William Snape), they're all still in each other's lives to varying degrees.
Jean is the local school headmistress while her husband Dave is the caretaker, and their school is partly financed by successful businessman Guy. Lomper runs a little café with his husband Dennis, and grumpy old Gerald spends his time there complaining how political correctness has gone mad. As for Gaz, he works as a porter in a psychiatric hospital, while his daughter, Destiny (Talitha Wing), is a bit of a tearaway who steals a car and a dog off Britain's Got Talent in the first episode. Then there's Horse, who's now disabled and is a bit of a hoarder who can't afford to heat his home. Gaz's son Nathan, meanwhile, is a policeman and parent to six-year-old Ben.
LESLEY SHARP SAYS...

"One of the great virtues of the film was that it made some salient and hard-hitting points, but made them sweetly with humour & a real celebration of the community that it was portraying. The series is the same."
THE NEWBIES
As well as young Destiny, and her best friend Cal (Dominic Sharkey), there are lots of new characters who add to the rich texture of the story, from Miles Jupp's Darren, a recent divorcé who looks up to the Monty gang, to Phillip Rhys Chaudhary as Dilip, deputy head at the school, who has a major interest in married women. They all help keep the narrative ball rolling, and from the start, this series feels fresh and relevant, with some pertinent political points underlying the action.
If you're going to do a reboot of something from 25 years ago, this is the way to do it.
This article was originally published in Heat, June 2023.