An Interview with

ANDREW

Chaplin;
Directing Alma's Not Normal
09 August 2023
Written by
British Comedy Guide
Andrew Chaplin has brought to life numerous comedies, including Mister Winner & GameFace. In this interview, he talks about the unique approach he took to making Alma's Not Normal, the BBC Two sitcom created by & starring Sophie Willan.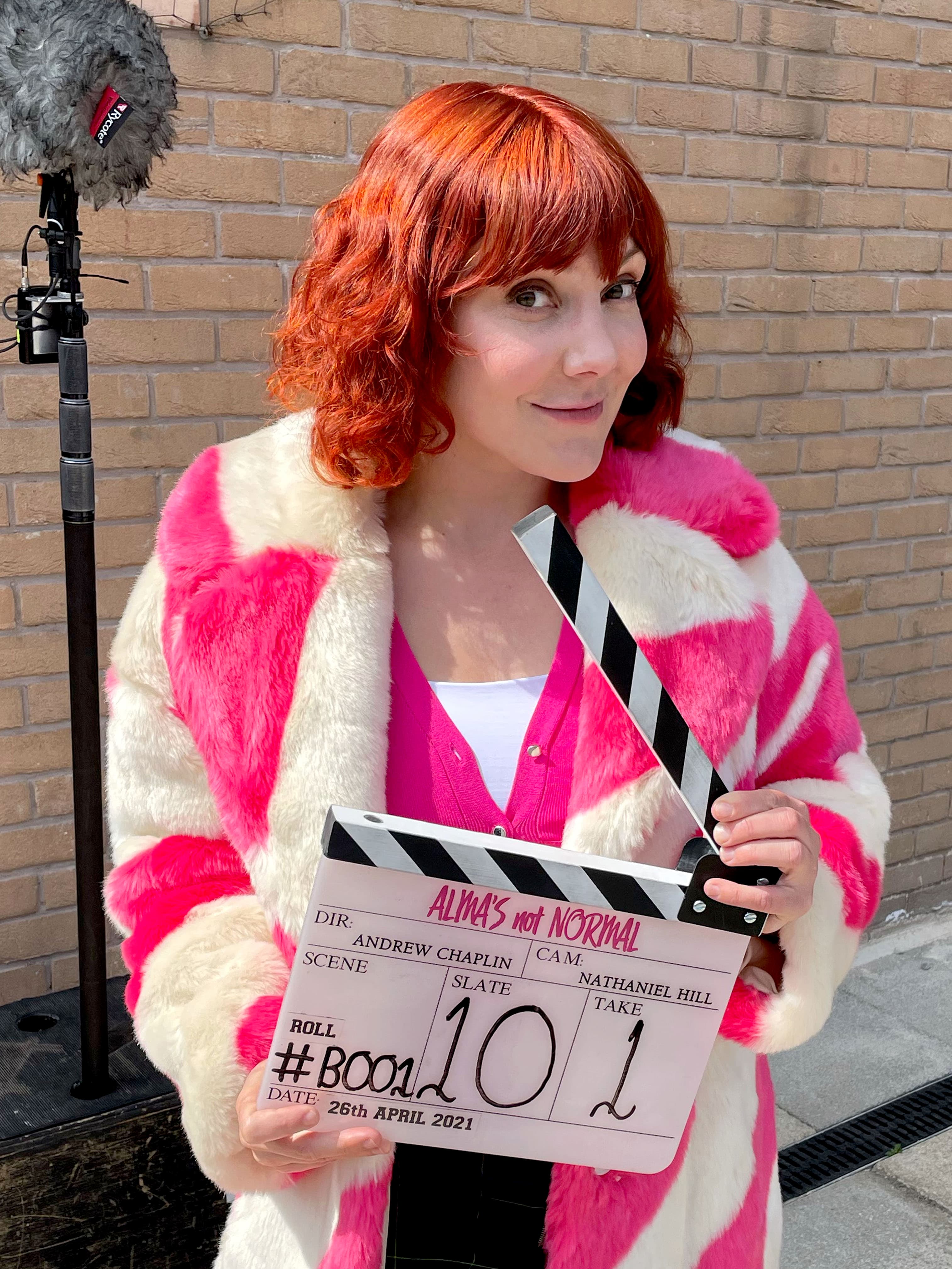 How collaborative is the process of making a show with a writer-performer? Are there any challenges for a director?
It's a hugely collaborative process and one which requires a great deal of trust between you both. It's obviously quite a weird experience to say to someone, "This is what you've written, and this is how I see it", but thankfully Sophie's and my creative thoughts and wants for the show have been aligned from the beginning. So, it's been a genuine pleasure to mould the show together from the pilot into the series we have today.
Was it a complex show to shoot?
Very complex! There were multiple locations, a timeline spanning decades and three different ages of Alma, so there was lots to think about. Oh and a schedule that was very tight for the time we had, with Covid-19 restrictions on top of that!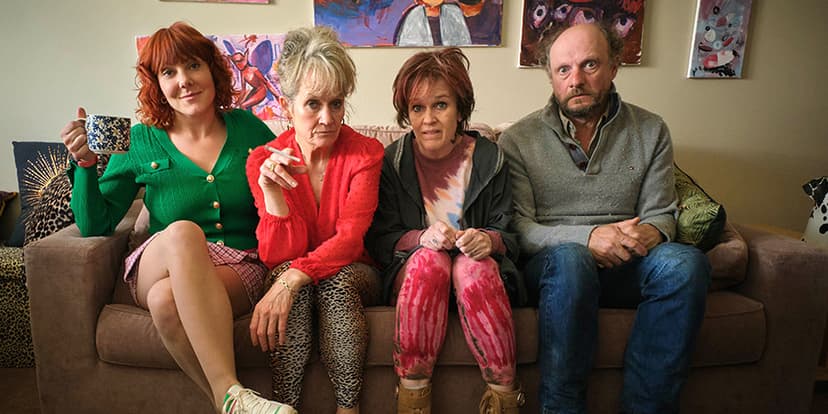 You worked on the pilot as well as the series, was there anything you learnt from the pilot process that influenced how you directed the series?
We learned that the post-production stage is the final iteration of the script. An episode often changes in the edit from what is on the page, so I knew that when filming it I had to be quite flexible, knowing that scenes may well move with new voiceover added, which influenced the way I shot things for sure.
There are some fantastic first-time local actors in the series, as well as really established comedy performers, how easy to navigate was it, working with a mix of experiences?
There was a real mix of established actors and new faces. It was really important to us to have authenticity - Bolton and Manchester play such a big part of the show we wanted to have local people. Diversity was also really important to us. On our show we wanted to push that and make it feel a bit different - we had some people on set who had never acted before at all - we had Shahzeb Aslam who played Brian in the acting class for example.
Obviously, the approach to them is incredibly different to someone who is super experienced. Whoever they are it's about making them feel comfortable and getting the best out of them. For someone who has never done it before, they need more explanation about the process and how it works and make sure that they're giving their best. My job is so much about making them feel at ease with what they are doing.
The series looks beautiful and the characters are so colourful, Alma especially just bursts out of the screen.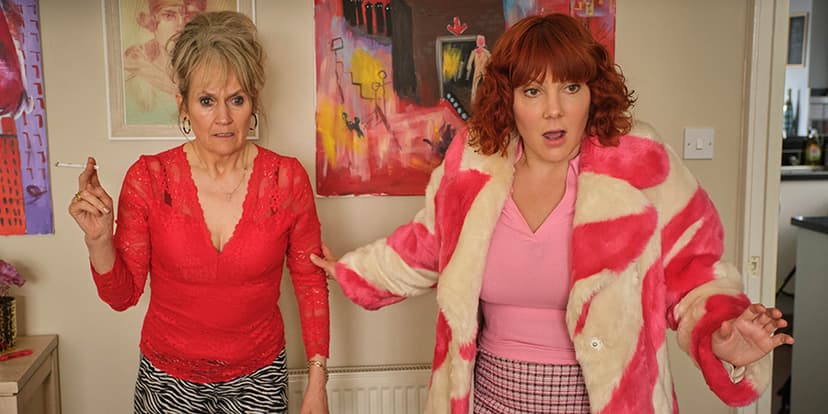 How do you go about setting the style while making it still feel so real and relatable? Did you have any cinematic influences on how you shot it?
Colour was really important to Sophie and me: we wanted it to feel really bright and optimistic - and that was to match Alma's optimistic mindset. Also, the subject matter is quite dark in places, and we didn't want to drag it down to make it feel too sombre in tone and wallow in it. We wanted to lift it and make it feel like a bright colourful world.
That was done through a careful and considered colour palette, which I worked on in pre-production with Daniella the costume designer and Tim the production designer, to make sure the costumes and the set design worked seamlessly together. Alma was always meant to be the brightest thing in the room, so we would make sure that she properly popped in the scene and on screen. In terms of influences, I watched quite a lot of indie films like Juno when reading the scripts and took inspiration from those. The main thing was keeping it feeling real. We didn't want to be too exaggerated with performances at all - naturalistic performances was key and making the world around it feel bright and joyous.