An Inside Look at Spikes Awards Judging 2023 with

MELANIE

Bridge
Melanie Bridge shares her experiences judging at Spikes 2023.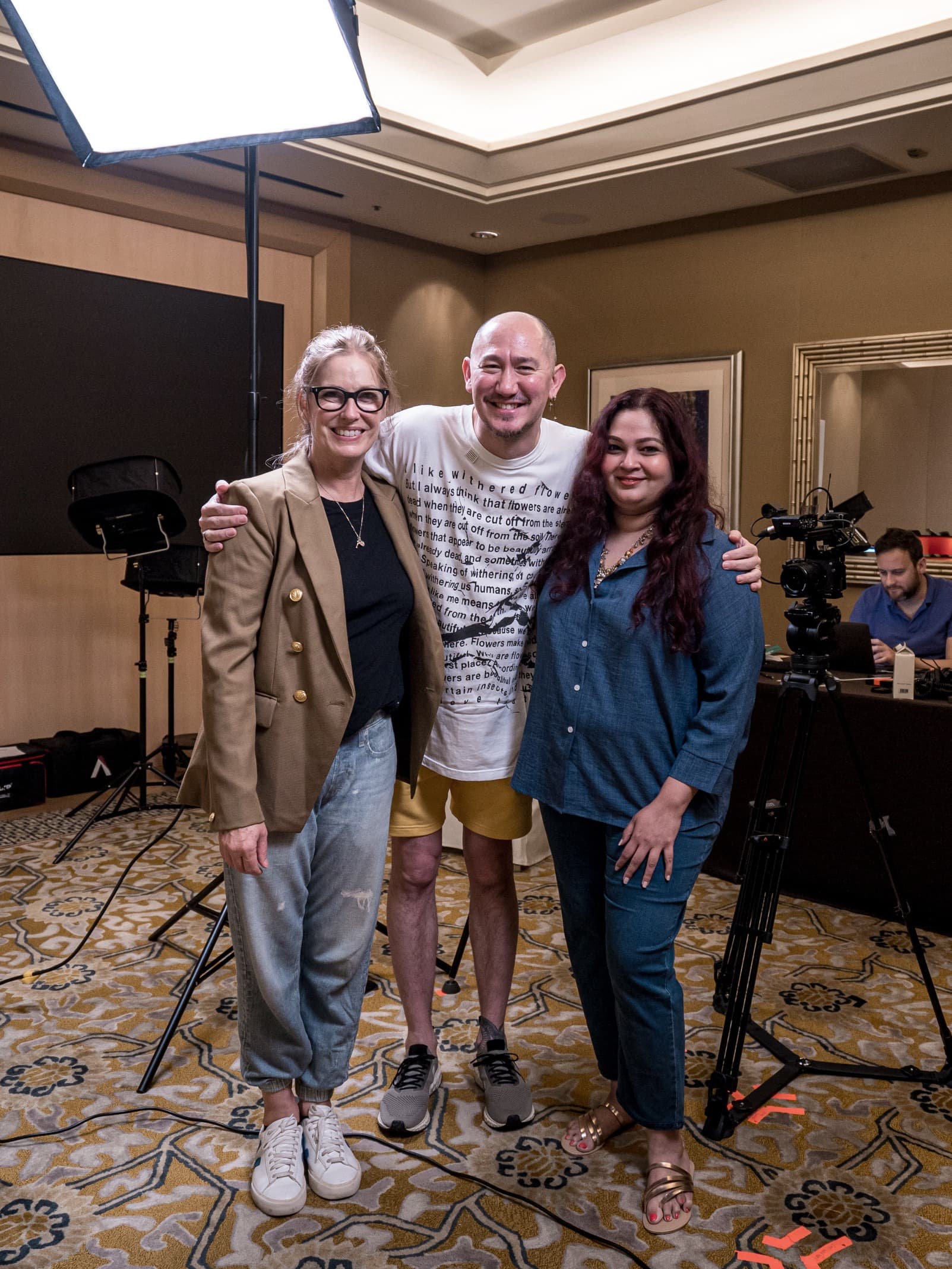 Monday 27th Feb
I arrived Singapore time to a blanket of 32 degree heat. I love that feeling. I've been put up at the Conrad Centennial Singapore hotel with the other judges from around the world. It's lovely - Thank you Spikes. It comes complete with electric blinds that I can control from my bed, Beautiful products in the marble bathroom and of course a king-size bed. I have spent a lot of time in hotel rooms all over the world during my career, and I never get sick of them.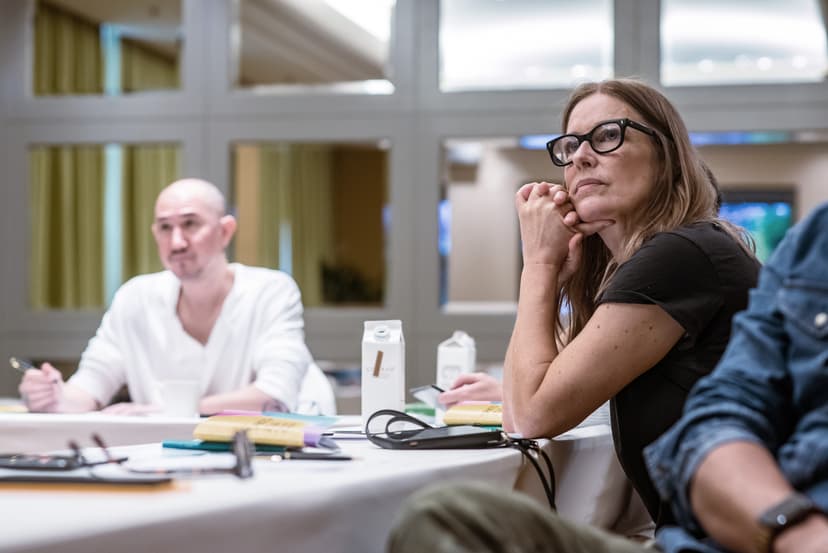 9.30am - Judging begins
My jury members for the 'Film Craft' category are - President - Tino from Black Cat White Cat Music in Tokyo, Loren Bradley EP from Finch, AS Anam Creative Director from Media.Monks Singapore, Priya Shivakumar senior national creative director Wundermann Thompson India, Wen Hao Tan Film and Vox Director Method n Madness Singapore, Komsan Yamchuen Director Bangkok.
We were all reminded to vote for work that will highlight to our clients that great craft and storytelling are king. We were also reminded to keep our eyes tuned for any work that was discriminatory, non inclusive, or felt unethical in any way, as this sort of work was not to be awarded.

We had already sifted through approximately 150 entries remotely, and today our job was to edit down our shortlist. We pondered over every single piece of work, (with anyone associated with any particular project being shuffled out of the room for the rest of the team to talk privately). Much of the work we voted on today was extraordinary.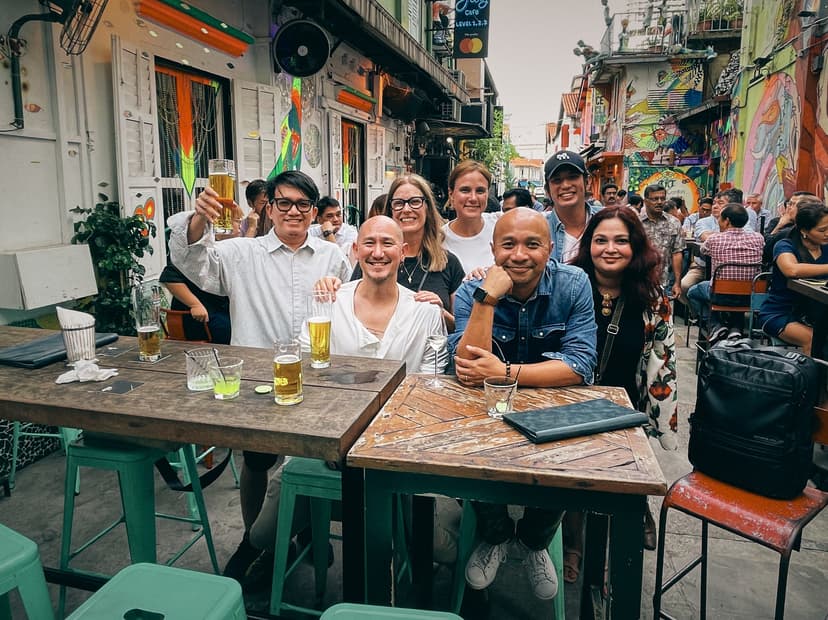 After just one day our jury are already firm friends, so we decide to go out for drinks and dinner together. The Singaporians led the way and took us to the famous Haji Lane with it's colonial houses with brightly coloured shutters and murals. After lots of chats, laughter and a few too many proseccos, we were ready for dinner and were hankering for something authentically Singoporean. The Singapore boys led the way to the vibrant and famous Lau Pa Sat Festival Pavillion street food markets and we let them do the ordering, feasting on Stingray cockles, and huge prawns…the stingray was surprisingly delicious.


Tuesday 28th Feb
9.00am - Awarding the Metals and the Grand Prix
There was a limited number of Golds, Silvers and Bronzes we were allowed to award.We had a difficult job ahead as the standard was so high. We started the day by watching each piece of short listed work again, some were up to 20 minutes long, so it took a while. Slowly we elevated a set number of shortlisted pieces to bronze, then we would start elevating even smaller small numbers to silvers and golds. Honestly at that point I felt like everything deserved a Gold, and had no idea how we would choose the Grand Prix.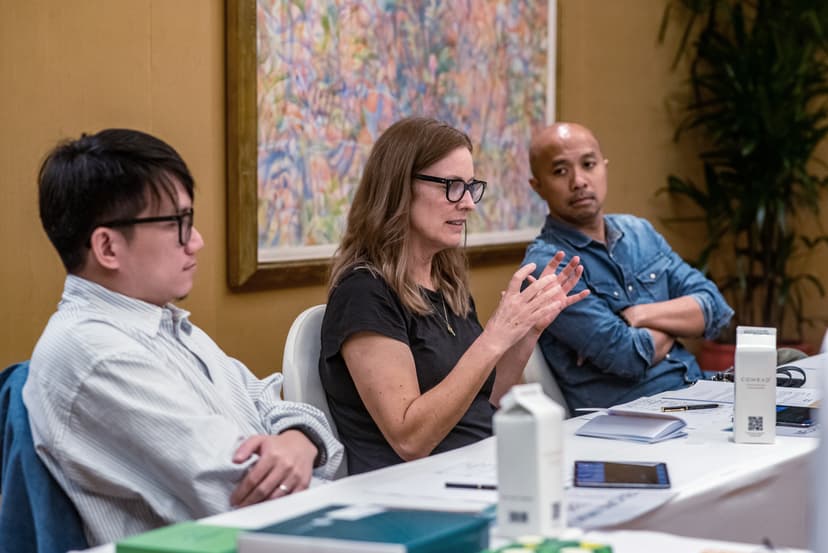 The discussions in our room were always constructive, all of us were passionate but respectful, and many times we were swayed by the opinions of others. It was finally time to choose the Grand Prix. We ended up with 4 pieces up for debate. It took 2 hours of debate to reach our conclusion…and I was stoked that my favourite was chosen - the 5 min short film 'Kaguya by Gucci', directed by Makato Nagahisa. It's an absolute craft masterpiece, with the most beautiful storytelling, and just so fresh it makes my heart sing.

There are a few more pieces of work that I wanted to mention as personal favourites that I feel are game changers for our industry;  The 23 minute short film 'The Comeback' for Apple iPhone, directed by Zhang Men & the 22 minute short film 'Those that Follow' for Apple iPhone, by horror film Director Parkpoom Wongpoom.
Both of these were shot on the latest iPhone and both of these won a load of metal in various categories including cinematography. Nothing to do with the fact they were shot on iphones, but because the cinematography was good enough to go head to head and win against films that were shot on traditional cameras. But it wasn't just the cinematography that blew me away, everything about these films exhibits the pinnacle of high end craft and storytelling. They are an absolute must watch.
Another film that I wanted to mention is Vocument #1 - "Where Film Director Joe Odagiri Stands" which won a silver for 'Production Achievement'. The most beautifully crafted documentary…that actually isn't… make sure you watch this all the way to the end, it's the twist that makes it. It certainly made me rethink shooting possibilities for the future.

7.00pm - Jury Networking dinner - Marina bay Sands hotel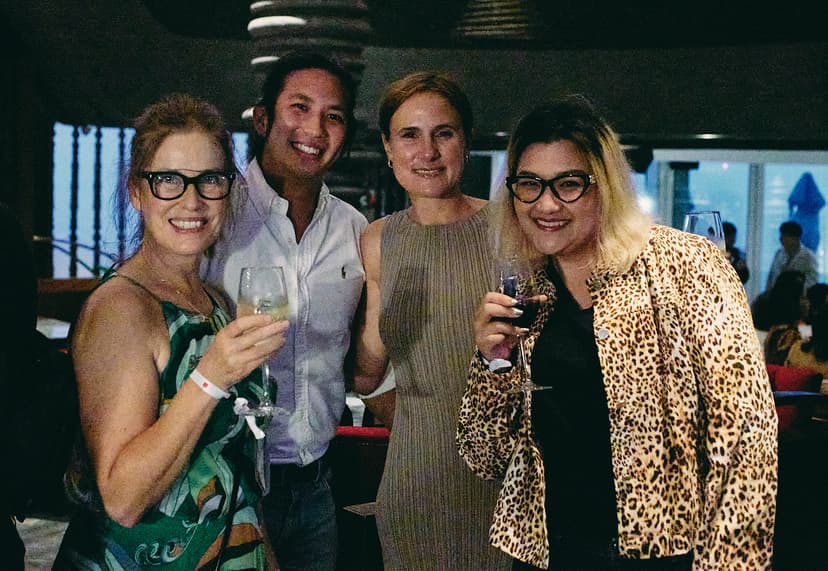 It was by now pouring with rain. We met in the lobby, all looking very smart and jumped in a taxi van to head to the Marina Bay Sands hotel. The dinner was a lovely way to finally relax over beautiful food and of course a bit too much wine..however I dragged myself away at a reasonable hour as I needed to be fresh for an interview the following morning.
Wednesday 1st March
I woke the following morning feeling not as fresh as I would have hoped…but way fresher than the boys who had moved from the networking party to a Karaoke bar…the videos of Timo and Komsan singing Coldplay so earnestly at 3am really made my morning. I pulled on a smart blazer and met the team at the interview room for the filming of Film Craft Spikes debrief.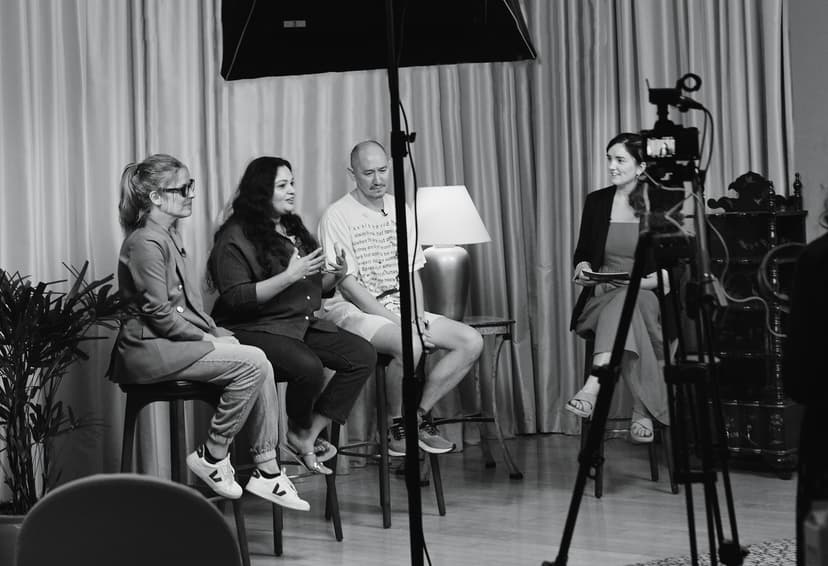 We each had to choose a piece of work to speak about, as well as identifying any trends. It's a little hard to spot real trends as we are only seeing the work that has been submitted to the show…however the trends of the show were certainly varied, with everything from the traditional 30' ad to 20 minute films holding their own against each other for the same awards. I also love to report that true craft is alive and stronger than ever. Consumers' access to quality content has meant that the advertising industry has had to up their game once more, and the quality of craft and storytelling has had to reach new heights to captivate the audience.
I really enjoyed the judging process and in particular my jury, who pretty much feel like family to me now. We have a Whatsapp group and have been constantly talking to each other and arranging meet ups since the judging.
I really hope to be invited back, it's been a great experience, and I have come away feeling proud and inspired to be part of this industry.